Make A Halloween Milkshake
Satisfy your salty/sweet craving with a tall, frosty milkshake. This one gets its salty crunch from pretzel sticks and its chocolaty caramel goodness from chopped SNICKERS® bars. Better yet, these ingredients can be found in your kids' stash of Halloween candy!
SNICKERS® pretzel milkshake
Serving size 2 milkshakes
Wondering what to do with all that leftover Halloween candy? Before the Halloween Fairy makes it all disappear, break out the blender and whip up a creamy milkshake. This recipe's so delish that it just might become a Halloween tradition!
Ingredients:
2 cups chocolate ice cream
4 fun-size SNICKERS®, chopped
Pretzels, 8 ounces (1 cup or one single-serve package)
Heavy whipping cream for topping (about 2 tablespoons)
Caramel sauce for drizzle (approximately 1 tablespoon)
Directions:
1
Blend chocolate ice cream, SNICKERS® bars and pretzels in a blender.

2
Use a mixer to beat whipping cream in a medium-size mixing bowl.
Add crushed SNICKERS® to the homemade whipped cream once it's fluffy.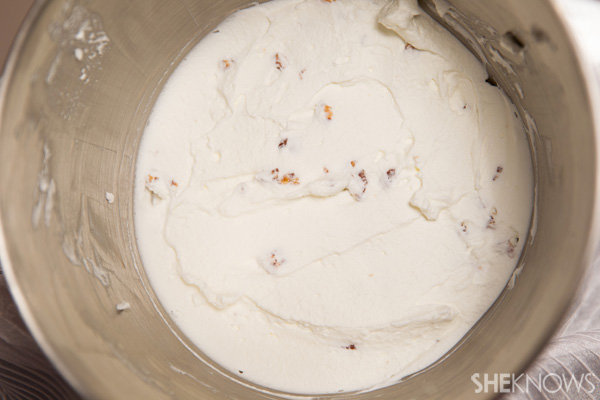 3
Drizzle caramel down insides of a tall glass.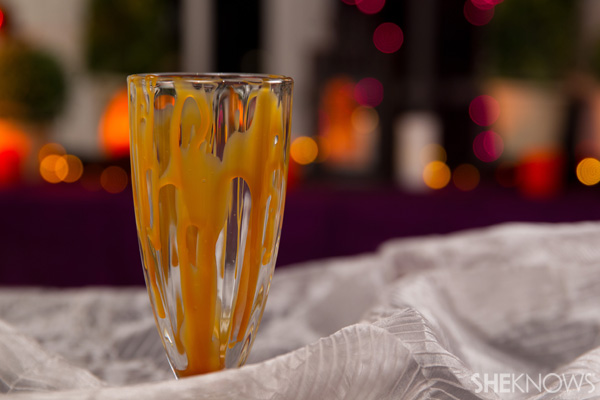 4
Pour the milkshake into the glass.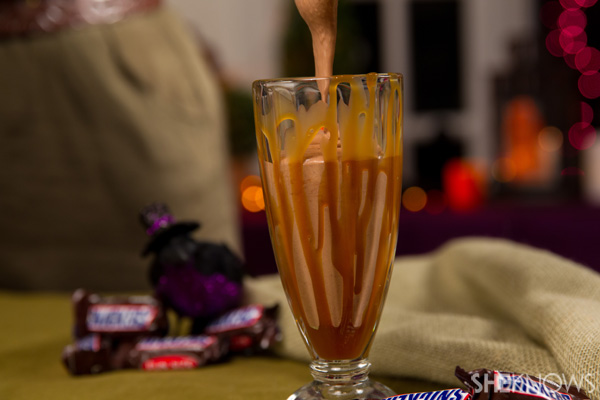 5
Add a dollop of SNICKERS® whipped cream.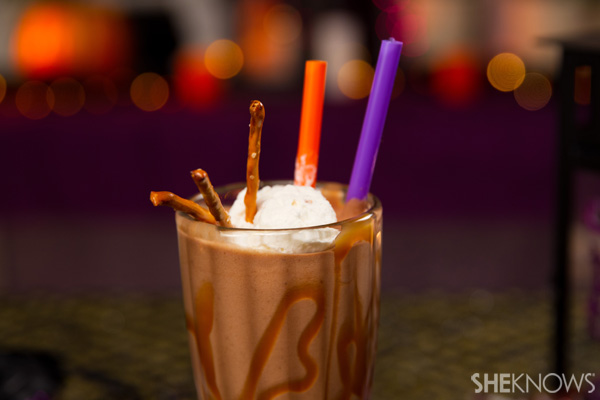 6
Finish with a few pretzel sticks.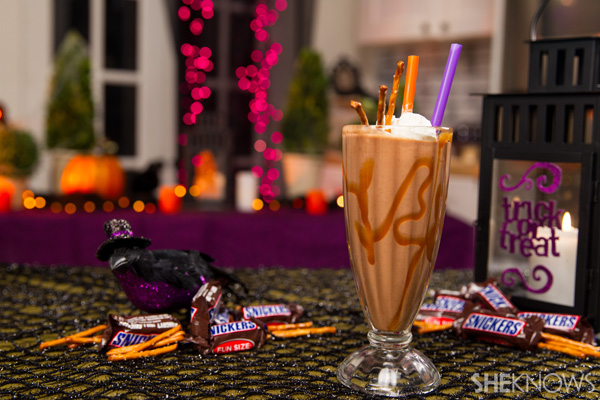 Tip
Looking for a salty/sweet treat to enjoy with your Halloween horror flick? Try this recipe for Snickers popcorn!
More fun Halloween treats and activities
SNICKERS® surprise cookies
Harvest dumplings
Halloween paper craft treat bags