Happy Halloween from Tinseltown and beyond
Are you tired of the same boring jack-o'-lantern faces you carve every year? We found some carvings of celebrities that prove there's more to Halloween decor than triangle eyes and a creepy grin.
Seeing celebrity faces in magazines is so 2000! Thanks to a common Halloween tradition, you can now see your favorite stars immortalized in the season's most popular gourd.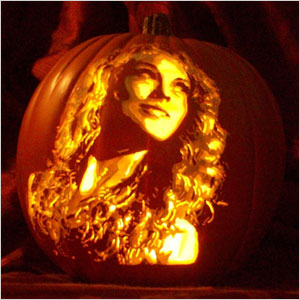 All the Taylor Swift, none of the danger of becoming a song lyric.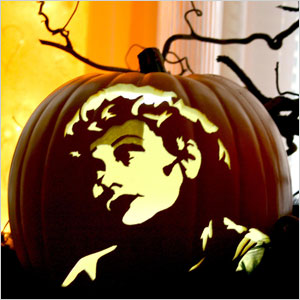 First a stamp, then a Google doodle and now this!
3
Harrison Ford as Han Solo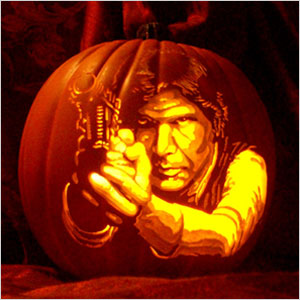 This jack-o'-lantern will only light for she who knows who shot first!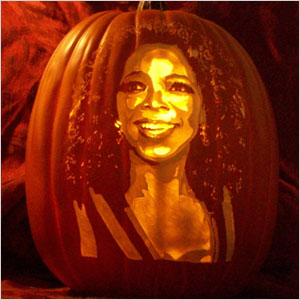 Favorite things not included.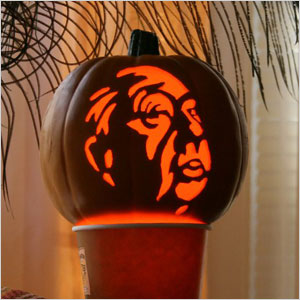 It's kind of creepy the way this one shows up in every photo you take on Halloween.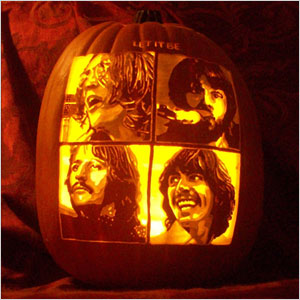 All you need is love... and a kick-a** The Beatles pumpkin carving.
7
Andrew Lincoln
as Rick Grimes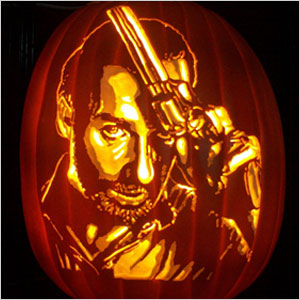 In this Rick-tatorship, I am the Great Pumpkin!
8
Nathan Fillion
as Castle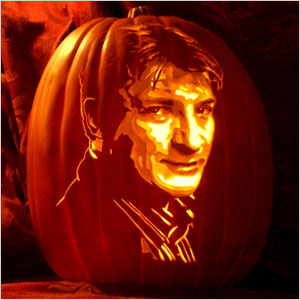 He'll still always be Captain Malcolm Reynolds in our hearts (R.I.P. Firefly).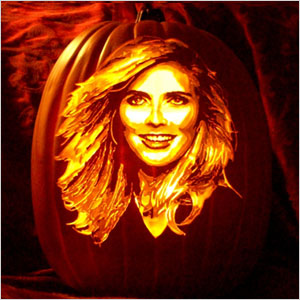 This model-perfect jack-o'-lantern was given to Klum as a gift at her Halloween party!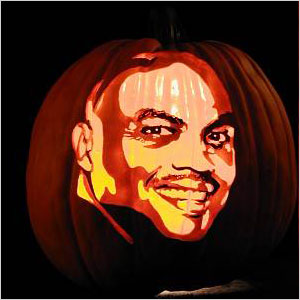 We think this carving is a slam dunk!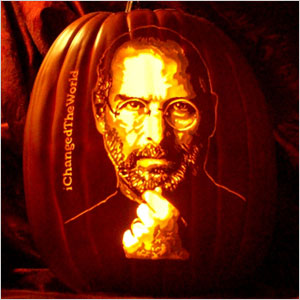 Think different...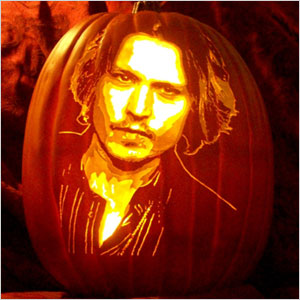 Sometimes jack-o'-lanterns are swoon-worthy.
13
Ashton Kutcher & Demi Moore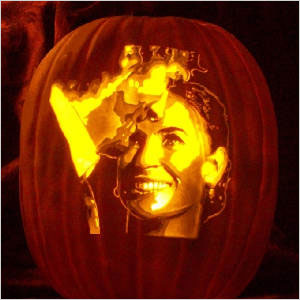 Reminding us that love really is forever... as long as it's carved into a faux pumpkin.
14
Daniel Radcliffe as Harry Potter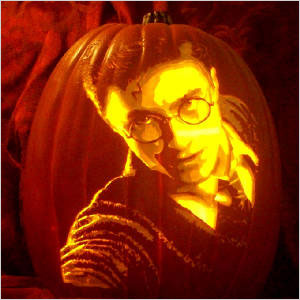 Accio pumpkin!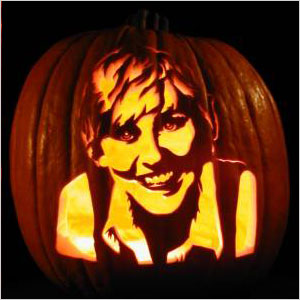 Doesn't this one just make you want to dance?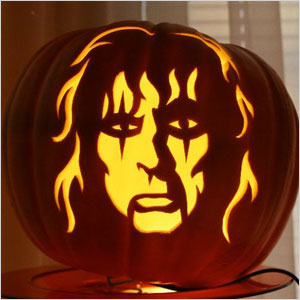 Nothing better than a pumpkin featuring the musical master of the macabre!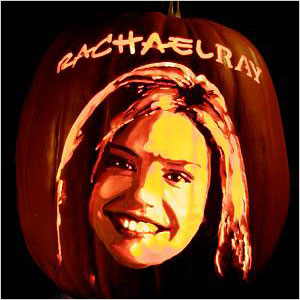 Yum-o!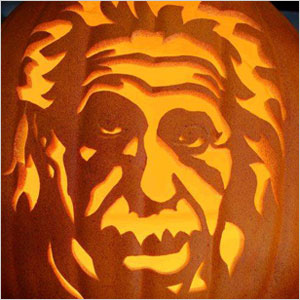 P=MC2 
The formula for the velocity of the light emitted from a jack-o'-lantern.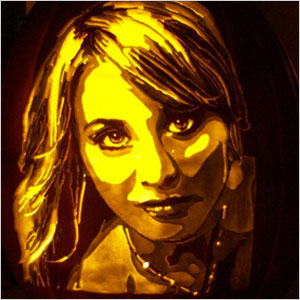 "It's a bad month when Halloween and PMS hit at the same time" (regarding being out of Halloween candy already).
— As "Penny," The Big Bang Theory, "The Good Guy Fluctuation"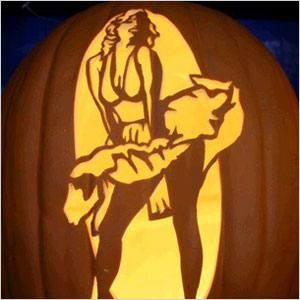 I'm just a small carving on a big pumpkin looking for someone to light me.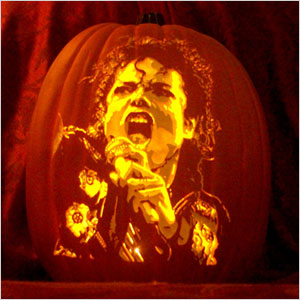 Woo-hoo!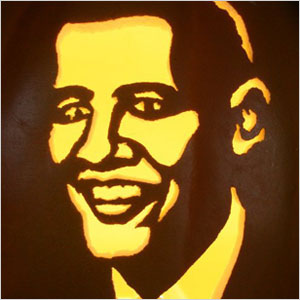 Jack-o'-bama.
23
Sean Connery as James Bond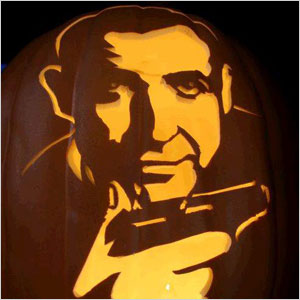 Enjoy a vodka martini — shaken, not stirred — by the soft glow of this carve.
24
Michael J. Fox as Marty McFly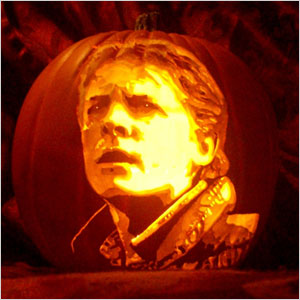 If you get this one up to 88 miles per hour, you can go back in time and talk yourself out of that slutty Halloween costume.
25
Benedict Cumberbatch as Sherlock Holmes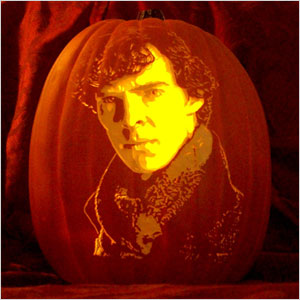 This carving is not what we'd call elementary, my dear Watson!
26
Jennifer Lawrence as Katniss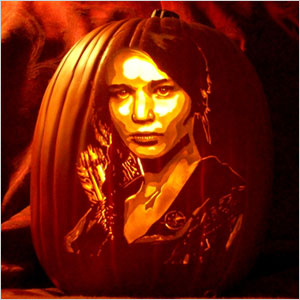 The most bada** pumpkin to come out of District 12.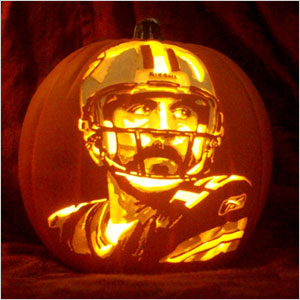 This jack-o'-lantern could score you 25 points in fantasy football.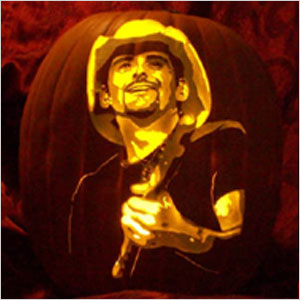 This one's sure to put you in the "Southern Comfort Zone."
29
Zachary Quinto as Spock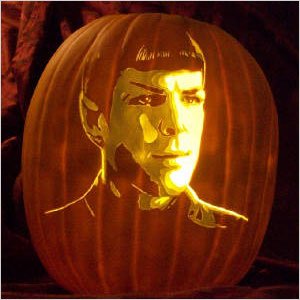 Disliking this jack-o'-lantern is illogical.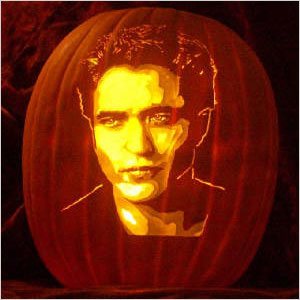 Team jack-o'-lantern!
More jack-o'-lantern carving info
SheKnows pumpkin carving templates
Safety tips for pumpkin carving
A pumpkin carving alternative: Painted pumpkins