Americana For
Mommy And Me
Save your kids from summer boredom with these Fourth of July-inspired crafts. Created for toddlers to teens, these DIY projects will add red, white and blue to your Independence Day fun.
(page 3 of 3)
11
Salad-spinner fireworks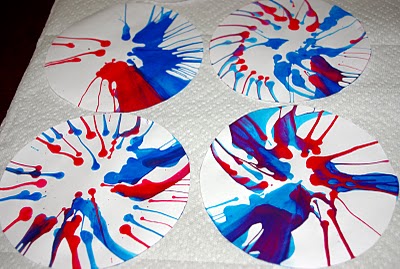 Let kids express their creative side using your salad spinner. Cut a piece of paper the size of the bottom of the spinner and give kids paint to add to the paper. Let them spin to their hearts' desire and you've got yourself some new Fourth of July decor.
12
Patriotic painted daisies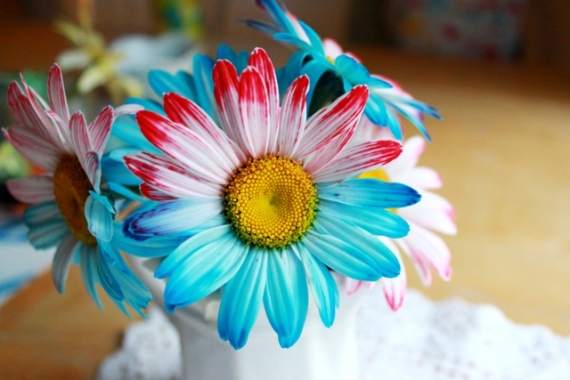 Jean the Artful Parent helped her daughter paint daisies using colored water. Within an hour, kids will see these white daisies turn red and blue hues. Help kids cut the stems, but let them choose the amount of color exposure to create their own unique daisy.
13
Red, white and blue cuff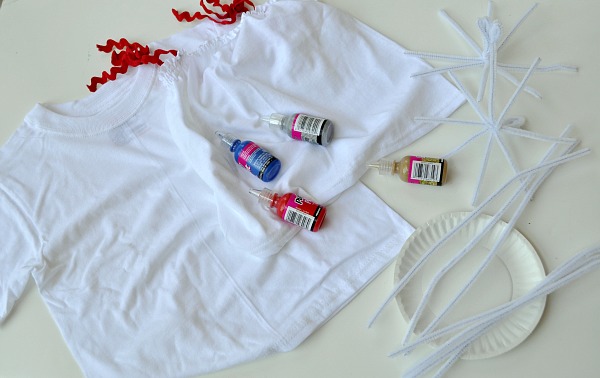 A DIY jewelry piece, boys and girls will love making and wearing this patriotic cuff. Made using felt and hot glue, kids can easily make this craft using Mom's help with the scissors. Sew on a button like Jennifer from Spoonful, or attach Velcro for easy use.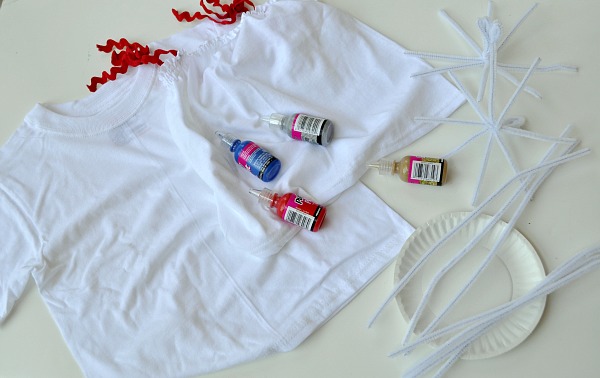 Create a template using pipe cleaners, and have kids create their own firework shirt. Mom blogger Destri at The Mother Huddle supervised kids as they added a few fireworks with red and blue craft paint for their Fourth of July wear.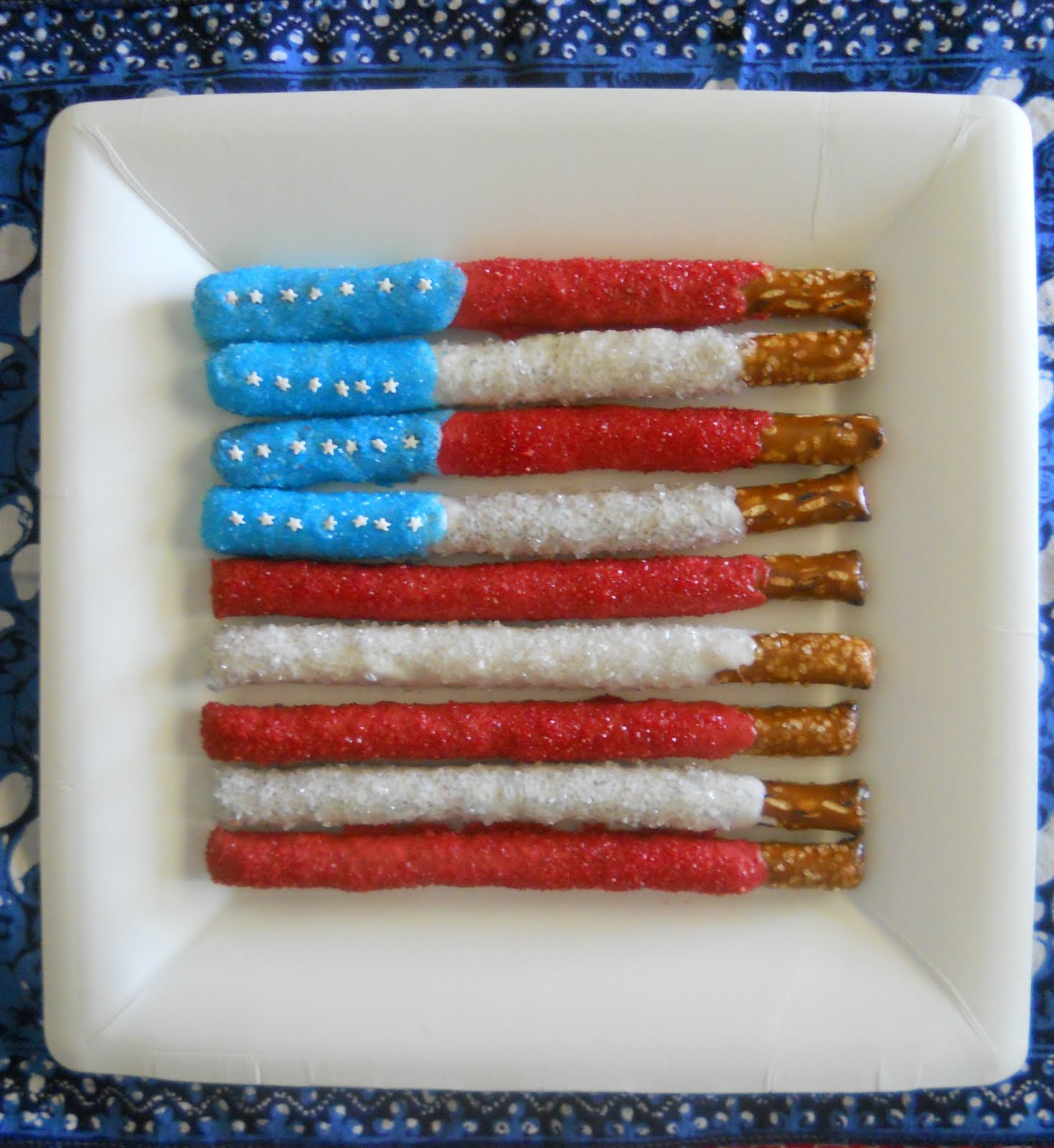 A fun craft that involves food are the Pretzel Americanas made by blogger Susan Crabtree at Poca Cosa. Dip pretzel sticks in colored chocolate or candy and add sprinkles with kids for Fourth of July treats and eats.