DIY Your Red,
White And Blue
Get your patriotic DIY on with these Fourth of July-inspired crafts. Great for your Independence Day decor or to show your patriotism year-round, these red, white and blue crafts are cute as can be.
(page 4 of 4)
16
Flags for your buckets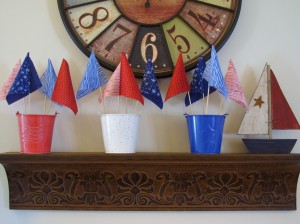 A quick and easy last-minute Fourth of July craft comes from Leanne at Organize Your Stuff Now. Buy or paint your own buckets, add rice and a few DIY flags for a patriotic centerpiece. Use on your mantel like Leanne did or place in the bathroom for extra patriotism in the home.
17
Red, white and blue cork art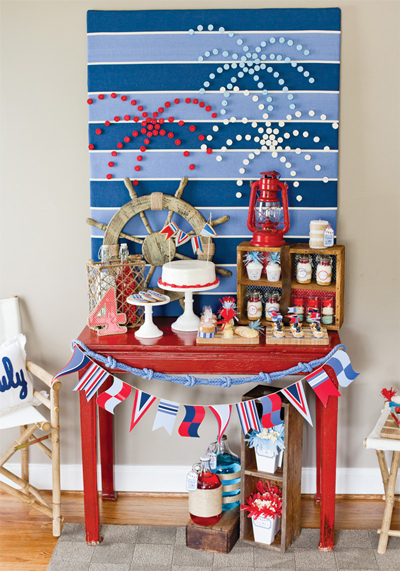 Create an amazing red, white and blue art piece for your home, inspired by the ladies at Anders Ruff. Using a fabric-covered cork board, the girls cut and painted pieces of cork to create an awesome backdrop to their patriotic party. Use the tutorial to make your own personal piece for your home.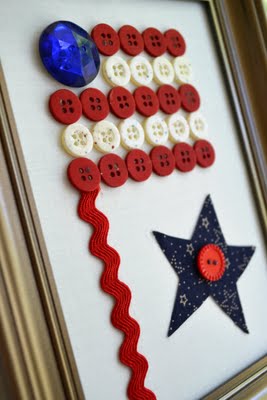 Jaime from Polka Dots on Parade created this cute button flag using scrap fabric and spare buttons. Upcycling an old frame, Jaime used this framed flag for Fourth of July decor, which would look great in any home.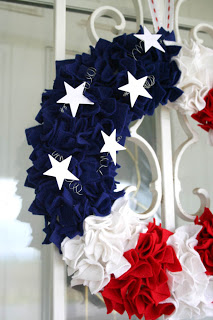 Another patriotic wreath idea for your Fourth of July decor comes from Sky at Creative Capital B. Using a foam wreath ring and felt squares, this is a unique and fun red, white and blue wreath for your Independence Day door.
20
Patriotic bandana tablecloth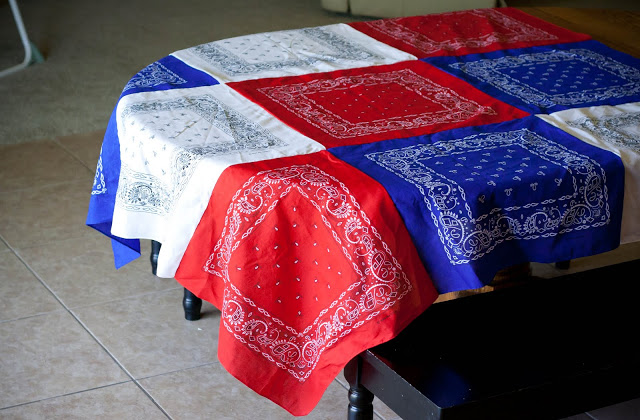 Go red, white and blue with this bandana tablecloth made by Kendra at Me and My Insanity. Keeping squares original to size, Kendra sewed together 18 ironed bandanas. Cute and perfect for Fourth of July and beyond.