Our SheKnows Health Expert, Michelle Dudash, provides simple health and fitness tips to you get back on track with your workout schedule, daily nutrition and more!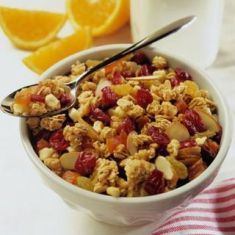 Pick a healthy cereal
Can cereal actually be healthy? According to experts, it's all about picking a cereal made with whole grains that's also high in fiber. Research suggests that by adding whole grains to your diet, you'll reduce your risk of diabetes and heart disease. Wary of the taste? Try pairing your whole-grain cereal with skim milk and fresh berries.
Find something you want to share?
Email this tip to a friend