If pilates sculpts your body, Xtend Barre chisels it.
The Xtend Barre Workout is the premier ballet barre workout...Dance and Pilates Amplified.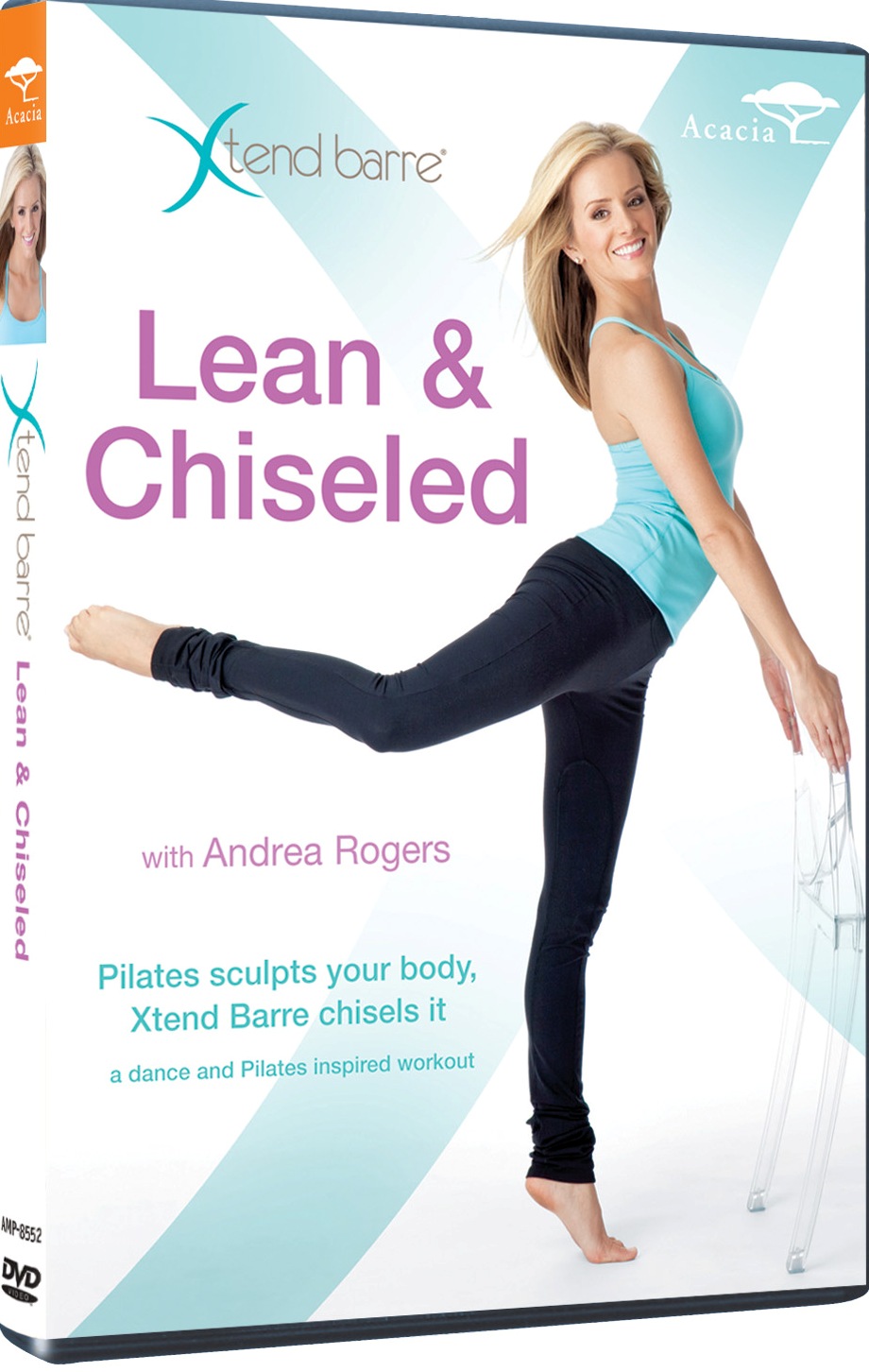 The Xtend Barre system sculpts the body proportionally, so that all body parts are equally challenged. This total body workout serves to strengthen, lengthen, and stretch the body from top to bottom, from inside out. The end result is a long and lean physique - without added bulk. Developed from a dance and Pilates background, the Xtend Barre workout combines the amazing results of dance with the principles of strength and safety in Pilates.
Developed by professional dancer, choreographer, and Pilates instructor Andrea Rogers, Xtend Barre® 'Lean & Chiseled' DVD combines the grace and flexibility of dance with the strength and sculpting of Pilates to give you a long, strong, and lean physique. The program is divided into three segments, allowing you to customize your workout each day!
The Xtend Barre workout has been sought after by national spa and fitness centers and Pilates devotees from the US, Brazil and Canada. To find an Xtend Barre studio near you, use the online locator.
Click here for more information!
Enter now for your chance to win!
Entries are unlimited.
PointsandPrizes.com Keyword:PILATES worth 100 points good through 6/24/12.