Rockout-Workout with POUND!
If any fitness regimen is going to work, it has to become part of your lifestyle. Pound is an easy routine to "stick" with, since it yields fast results, is it's fun, and it lets you Rock out while you work out!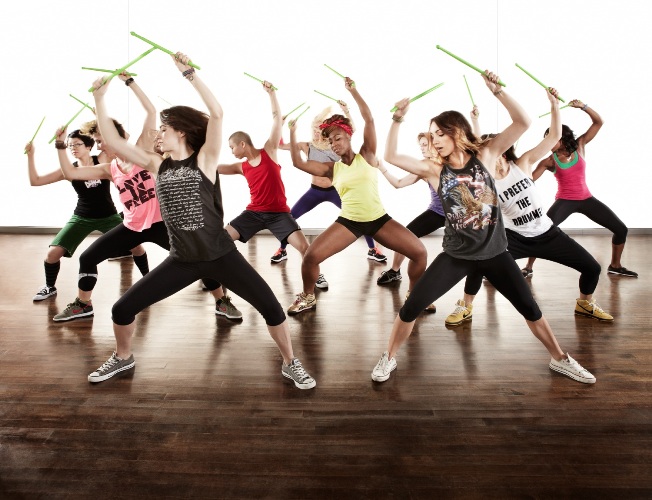 POUND is pioneering the evolution of modern-day exercise through the fusion of movement and creating music. POUND's new online subscription program, The Backstage Pass, gives users the freedom to rock-out at home or on-the-go! This cutting-edge approach to at-home fitness allows users to stream weekly POUND workout videos to personal laptops, mobile devices, and TV's. Users are granted access to a brand new, full-body, 15-minute POUND workout taught by creators Kirsten and Cristina each week, along with a weekly POUND DOWN (personal training session) and a pair of Ripstix (lightly weighted exercise drumsticks) to jam with. 
About: POUND is a full-body cardio jam session that allows you to rock out while you workout! Synthesizing original drummer-based movements with Pilates and Bar-method inspired exercises and body positions, POUND provides a full body workout that burns between 700 and 900 calories per class and results in a well balanced, symmetrical and slender body. 
Enter to win a 3-month membership to The Backstage Pass and your very own pair of Ripstix!
Entries are unlimited. 
For more information visit www.poundfit.com or connect with Pound on Facebook, Twitter, and Pinterest!