Celebrate National Children's Dental Health Month!
Motivate kids to brush with a little flash - The FireFly® Family of Light-up Toothbrushes inspire kids to brush teeth for the dentist-recommended time!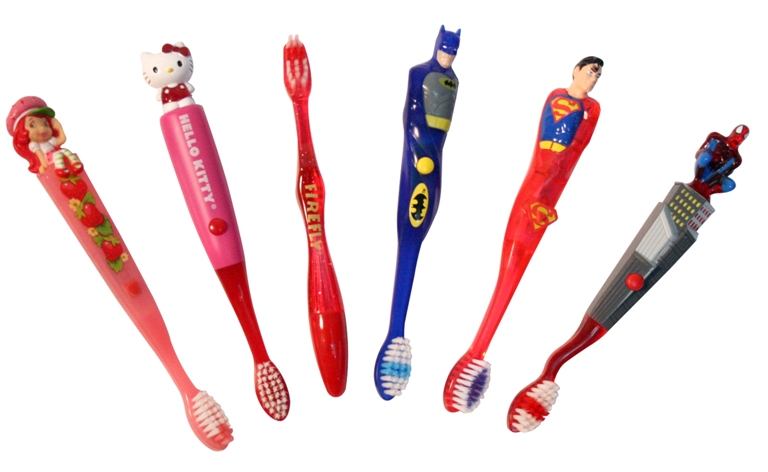 Does your child give tooth brushing the short shrift? Add some pizzazz and a little "character" to the routine and watch him/her brighten at the prospect of spending the requisite time at the sink. From FireFly® (www.FireFlyToothbrush), a leader in children's oral care, comes the ADA-Accepted FireFly Family of light-up timer character toothbrushes that dazzle, delight and defend against cavities.  This is the perfect time to instill good brushing habits in your kids, as February is "National Children's Dental Health Month!"
Choose the original colorful and sparkly FireFly or indulge your kid's passion for dolls, cartoons or comics with the likes of Hello Kitty, Barbie, Spider-Man, Batman, Superman and more.  Each lights up at the touch of a button and flashes for one minute -- the time dentists say is needed to thoroughly brush each row of teeth.  All FireFly Toothbrushes feature soft, high quality dupont bristles that won't cause microscopic cuts to children's delicate gums.  They are ergonomically sized for a child's hands.  
Enter now for your chance to win the Firefly Family Toothbrush Giveaway and celebrate National Children's Dental Health Month!
Entries are unlimited. 
Check out more SheKnows Giveaways!