28 days to finally stop craving the foods that make you fat
According to addiction expert Dr. Mike Dow, we can no longer treat unhealthy eating as a matter of willpower.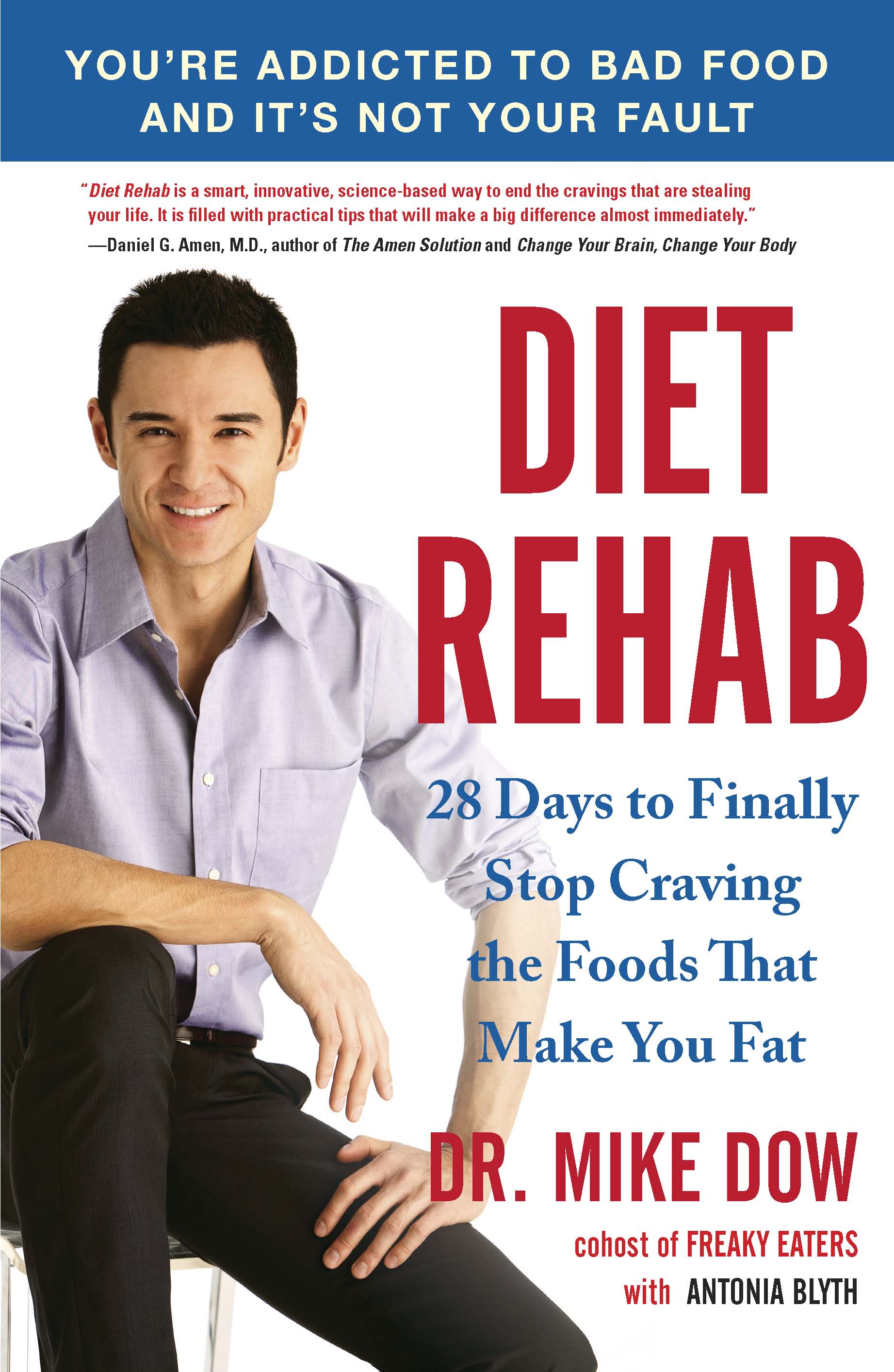 DIET REHAB: 28 Days to Finally Stop Craving the Foods that Make You Fat , is a fascinating and necessary look at food addiction and Dr. Dow's 28-day plan that will cure it.
Scientifically based, DIET REHAB differs from the same old diet plans because Dr. Dow examines the body's dependence on serotonin and dopamine – natural chemicals that keep us balanced and happy ― and treats the withdrawal that is the pitfall in every other diet. While steadily decreasing the amount of "bad" foods in your diet, you simultaneously increase activities and foods that boost serotonin and dopamine. Your body's dependence on the 'bad' foods decreases and food returns to its rightful place in your life – as a source of nourishment and enjoyment. 
As a psychologist who specializes in addictive behaviors and eating disorders, Dr. Dow is well versed in how food chemically alters the brain. In DIET REHAB he provides the structure for a sustainable, healthy and happy lifestyle.
Click here for more information!
Enter now for your chance to win!
Entries are unlimited.
PointsandPrizes.com Keyword:DIETREHAB worth 100 points good through 1/19/12.