Sit and Get Fit
Find comfort and strength with the ChairMaster!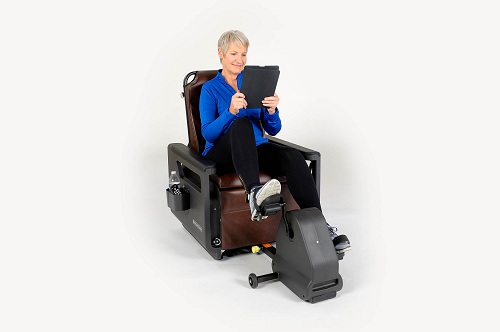 Bulky fitness equipment got you down?  If you aren't ready to dedicate a room in your house to working out, at-home fitness can be difficult to achieve.  With the ChairMaster, the fitness elements fold out of sight when not in use to double as a comfortable chair.  When you are ready to get your sweat on, simply use the convertible bike and resistance bands to increase your strength, flexibility and balance with 50 different available exercises.  The ChairMaster isn't too bad to look at either!
Kick back, get spinning and tune into your favorite shows like The Bachelor and Pretty Little Liars!
Visit ChairMaster to learn more!