Bulu Box: try before you buy!
Bulu Box's mission is to help you discover new products that will help you lead a healthier life. Each box is a feel-good discovery!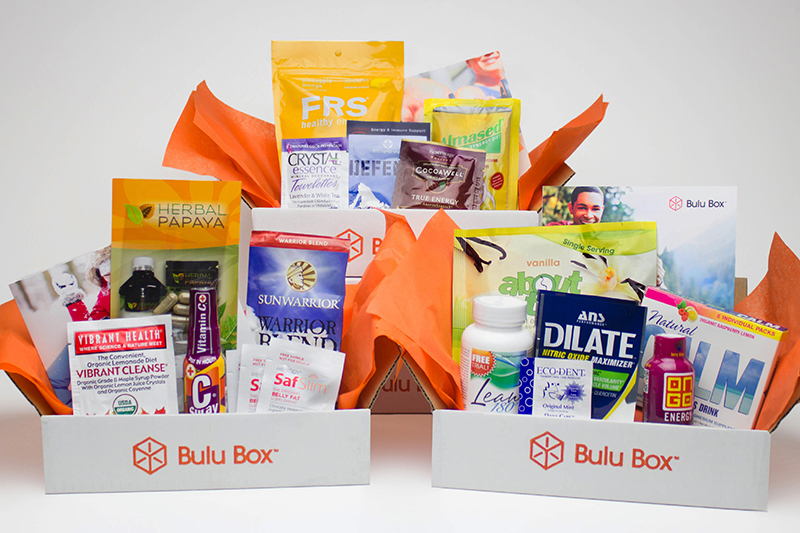 Do you ever feel overwhelmed by the amount of vitamins and supplements out there? Not to mention the fact that they all work differently for every person and are really expensive. This is why Paul and Stephanie Jarrett created Bulu Box: it's a way to try products before you buy so you know what works for you.
Each month Bulu Box delivers a box with 4-5 vitamin and supplement samples to your door for only $10. Bulu Box also offers a Reward Points Program. Earn an easy 50 points or more each month (that's $5!) to use on products you love most. There are many ways to earn points, check them out at https://www.bulubox.com/rewards. 
You can sign up for Bulu Box in a few different ways.  Choose from month-to-month, 3-month, 6-month and 12-month subscription types. Remember, Bulu Box makes a GREAT gift! Hidden inside a few lucky boxes each month are B.A.M.M. certificates. Find one and you win Bad Ass Monthly Motivation such as sports watches, Nike+ Kinect or a FitBit!
Five lucky winners will receive a free 3-month subscription to Bulu Box!
Enter now for your chance to win the Bulu Box Giveaway. 
Entries are unlimited. 
Check out more SheKnows Giveaways!