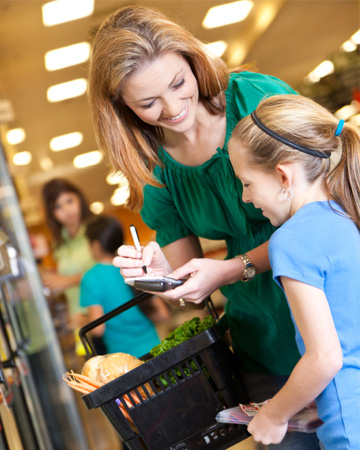 Celiac disease affects kids, too
Celiac disease may be difficult to identify in kids. Learn what signs and symptoms you should bring up to your doctor and how to embark on a gluten-free diet if your child has been diagnosed.
According the National Foundation for Celiac Awareness, around one in 141 Americans has celiac disease. Many of these individuals are undiagnosed or misdiagnosed.
Be aware of the symptoms of celiac disease in children and learn how to adapt to a gluten-free diet, the only way to treat this disease.
Broad symptoms of celiac disease in kids
"Symptoms can vary from kid to kid; they may have one symptom or 10 symptoms," says Kristi King, national spokesperson for the Academy of Nutrition & Dietetics. She explains that kids can experience symptoms such as chronic diarrhea, significant gas, bloating, increased irritability, fatigue, decreased appetite and failure to gain appropriate weight and height.
Sneaky symptoms of celiac disease in kids
Gastroenterologist Dr. Stacey Weiland cautions parents that children with celiac disease can also have symptoms that don't involve the GI tract, such as mouth ulcers, skin conditions and problems with the teeth. "Children with celiac disease have an increased prevalence of other autoimmune conditions including thyroid disease and diabetes, as well as seizures, anxiety, depression, peripheral neuropathy, cerebellar ataxia and migraines," says Weiland, who says that kids with celiac disease may also have vitamin deficiencies.
A celiac disease success story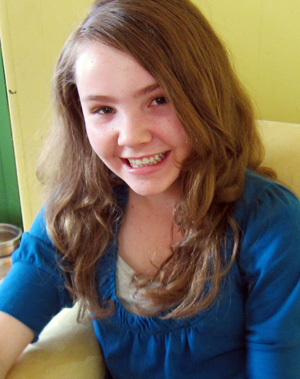 Last year, Holly's oldest daughter, Marie, was diagnosed with celiac disease. At 14, Marie had to begin a gluten-free diet, the only treatment for celiac. Because her mother and sister have celiac disease, Holly had some familiarity with a cooking and shopping for a gluten-free diet. Over the past year, middle schooler Marie has adapted to her gluten-free diet, and even uses a smartphone to look up foods when she's dining out. Holly offers parents some tips:
Keep gluten-free treats on hand for parties and gatherings.
Learn to read labels carefully. Gluten can show up in unexpected foods.
Shop in bulk for gluten-free items that work for your family.
Practice explaining celiac disease to others. It's important to distinguish this autoimmune disease from an allergy or food sensitivity.
Diagnosing celiac
disease in children
If your child shows any symptoms of celiac disease, it's worth discussing with your pediatrician. "The gold standard for diagnosis is an endoscopy with biopsies of the intestine. However, the doctor can order a transglutaminase (TTG) level, which, if elevated, may be a good indicator that celiac disease is a possibility to start with," says King, who directs parents to GIKids, a website that provides support and information.
Treating celiac disease with a gluten-free diet
"Starting a gluten-free diet can be very overwhelming for the parent and the child," says King. "The internet can be full of erroneous information, so you want to make sure the information you get and put into action in the household is appropriate for your child." Both King and Weiland recommend that parents consult with a registered dietitian to make sure that kids on a gluten-free diet are getting balanced nutrition. "The diet must be very strict. Children cannot have gluten every once in a while," says Weiland. "Just one exposure can cause an immediate return of symptoms that can take months to reverse again."
More on celiac disease
Mom story: My kids have life-threatening food allergies
Help your gluten-free child fit in
Celiac disease: What you need to know
---
The opinions expressed in this article are of the author and the author alone. They do not reflect the opinions of SheKnows, LLC or any of its affiliates and they have not been reviewed by an expert in a related field or any member of the SheKnows editorial staff for accuracy, balance or objectivity. Content and other information presented on the Site are not a substitute for professional advice, counseling, diagnosis, or treatment. Never delay or disregard seeking professional medical or mental health advice from your physician or other qualified health provider because of something you have read on SheKnows. SheKnows does not endorse any specific product, service or treatment.