When sensationalism doesn't sell
"Studies show" is one of the most powerful phrases in media today. With those two words, journalists can convince readers to take, eat, do, try, or avoid almost anything — yet the phrase means almost nothing.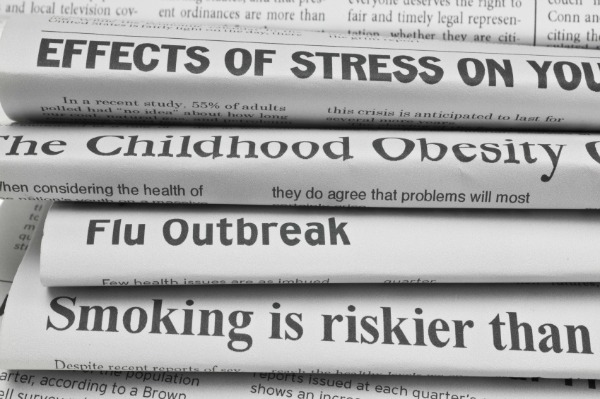 In the fierce competition for page views, the media will often sensationalize complex studies to the point where they don't even resemble the originals.
One recent example is a year-old study on meat consumption and the risk of cancer. The study did show some risk factors for meat eaters, but the risk was so minimal that it was statistically insignificant. More importantly, over the years, as these meat/cancer studies have become more sophisticated, the correlation has steadily decreased. However, when this study was released, the media reported that eating meat doubled your cancer risk.
"People care less about credibility when the content has such a short shelf life."
It would be nice to believe that this sensationalism is innocent, but it sometimes isn't. Newspapers and blogs need fresh content daily, and they compete with each other for viewership. Sensationalism can go viral, going viral equals page views and page views are money. People care less about credibility when the content has such a short shelf life; there will be another sensational story to change their lives tomorrow. Who remembers corrections and retractions?
So how can readers know when to trust the data? It's not always easy, but there are some words and phrases to look out for.
The 'cure'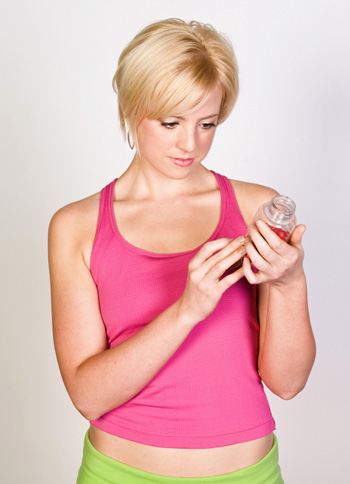 A "cure" implies that a problem or condition is eradicated. Sometimes this can happen, but in many cases, it's not possible. Instead, it's a question of controlling or managing the condition. This can be particularly true of conditions that sneak up on you over time due to dysfunctions in your body, such as diabetes or obesity. You simply normalize your body function so you minimize the symptoms and damaging effects. If you were to return to old habits, the diabetes and obesity would come right along.
You can mitigate or slow a condition, but curing a state that comes from inside your own body is only achievable by death, which is clearly not an acceptable medical outcome.
'Studies have conclusively shown… '
Studies never conclusively show anything, at least not for the general population. Studies frequently draw conclusions for a very narrow subset of people — for example, "sedentary women in their 30s with a BMI over 30." Studies just suggest outcomes and decrease the possibility that the outcome is due to chance. Nothing can ultimately and irrefutably be shown or proven when it comes to therapeutic or intervention-based medicine, and saying that something is the "nail in the coffin" is a red flag for the credibility of the article.
Pointing to results the study does not claim
Studies often happen "in vitro," meaning they do not occur in living systems (basically, they happen in a Petri dish). These studies are interesting because they point us toward possibilities, but it's jumping the gun to claim that they have practical application in real life.
"It's jumping the gun to claim that they have practical application in real life."
This also occurs when a study is done in a living system, but with a dose or method that's not practical in real life. For example, ursolic acid became popular in the body-building community when a study injected rats with 200 mg/kg. Suddenly, 200 mg/kg ursolic acid pills appeared on the market, but only 5 percent of the molecule is absorbed when taken orally.
Articles that claim what the study did not are beyond the journalists' qualifications; while what they say may or may not be true, it's not technically accurate.
The 'latest and greatest'
This is the second-worst phrase in media, after "studies show." The problem here is that the "latest" supplement almost never has the research to really back it up, while the "greatest" will have been in development for a decade or more, making it no longer the "latest." This phrase indicates nothing more than an attempt at high page views or sales.
Besides these red flags, there are also a few ways you can know if the article you're reading is legitimately discussing study results.
Does the study exist? Do your research and find the study, then judge for yourself. PubMed.com and Cochrane Collaboration are great resources for this.
Is it epidemiology or intervention? Epidemiological studies establish patterns and show correlations. Epidemiological research is interesting brain candy to read, but it should never guide a personal decision in your life. It's meant to provide guidance for people who create public policy, not for individuals. Personal decisions should be guided by intervention research — this research actually applies to individuals.
Has the study been replicated? When there are repeated trials, all suggesting benefit, the chance that the results are random chance dwindles. While a single study is compelling, it's good to wait for repeated studies.
Don't fall for the "studies show" trap. Double-check the source to review the real results and how they apply to you, without all the hype. Only then can you be truly sure that the research is worth a click.
More ways to be media-savvy
5 Things you don't know about women's magazines
How social media affects your body image
Body image and the myth of perfection
---
The opinions expressed in this article are of the author and the author alone. They do not reflect the opinions of SheKnows, LLC or any of its affiliates and they have not been reviewed by an expert in a related field or any member of the SheKnows editorial staff for accuracy, balance or objectivity. Content and other information presented on the Site are not a substitute for professional advice, counseling, diagnosis, or treatment. Never delay or disregard seeking professional medical or mental health advice from your physician or other qualified health provider because of something you have read on SheKnows. SheKnows does not endorse any specific product, service or treatment.