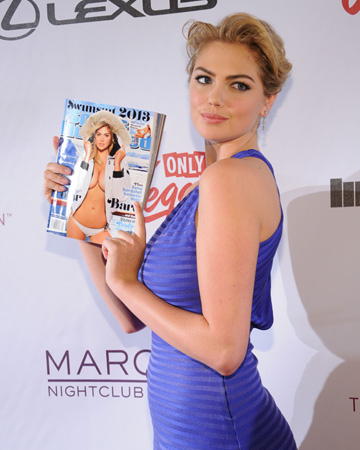 Get a model body
Stunning Kate Upton recently graced the cover of Sports Illustrated Swimsuit Edition for the second year in a row. While it's obvious she and her fellow swimsuit models are extremely beautiful and fit, they all have a different approach to how they maintain their bikini bodies. We have the scoop on how you can do it, too!
We asked registered dietitian and fitness expert Rebecca Scritchfield for her insight into the diets and fitness regimens of some of the top models who are featured in this year's Sport Illustrated Swimsuit Edition — and what we "non-models" can do to achieve some of the same success.
Models exposed
Remember, we can't all be Kate Upton
Before you start thinking about moving into the gym to get Anne V's bikini-perfect frame, know that every body type is different. "Models are known for their flawless appearance and a body shape that is genetically rare," affirms Scritchfield. That doesn't mean you can't use model tricks to get into shape, but don't get too focused on one area. "I think the average woman picks an area of their body they would like to change if they see too much fat there. However, I encourage women to work with their bodies and find the positive benefits of eating healthy and exercise, regardless of their shape," she advises. "It's a self-esteem booster and it's sexy on every type of body."
Get moving like a model
Jessica Gomes loves dance-inspired classes, while Anne V gets her exercise on the beach. The key to keeping the pounds off and looking great in your new two-piece is to enjoy what you're doing. Scritchfield agrees. "I see a trend of 'fun' exercise versus the old 'dread mill.' People are participating in group TRX and CrossFit classes as well as spinning and movement classes like Zumba," she says. "Most recently I've seen barre classes pop up, which focus on toning, and 'recess' classes, which emphasize functional training through play-inspired activities." Find something that makes you smile and add that to your fitness routine.
Model body: Pre-summer shape-up tips
Right now one thing everyone can do to get their bodies on track for bikini season is to eat when they're hungry, says Scritchfield. "Don't make the mistake of 'fighting' hunger in an effort to lose weight. Your body eventually fights back and you end up eating anyway, usually a big meal, and it may not be as well-balanced because you are literally irritable and starving," she explains. "Instead, eat light and often."
What to eat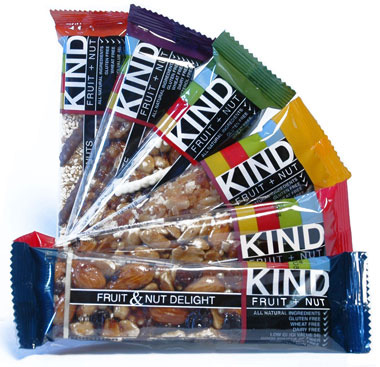 Scritchfield suggests choosing whole foods that are nutritious and filling. Stock up on fruits, vegetables, beans, Greek yogurt and hearty grains like brown rice and quinoa. Another simple yet effective slim-down tip is to just snack smart. "My favorites are easy on-the-go snacks like KIND bars because they have ingredients you can see and pronounce," she advises. "They also make a KIND Healthy Grains granola which is perfect for pairing with a Greek yogurt or milk, and is ultimately better than anything you're going to find in the vending machine."
Make a note: If you've been food journaling and there aren't easy, logical changes you can make (as in you eat a cupcake every day at 3 p.m., which you could cut out) and everything else seems fairly healthy, Scritchfield says you could simply be at a place your body wants to be.
Keep a food journal
If you aren't food journaling, Scritchfield recommends doing that to see if you are eating more than you think, especially if you're having trouble losing that last five to 10 pounds. "Sometimes people eat when they are bored or stressed and don't realize it until they write it down," she explains. She also recommends reviewing how much alcohol you consume and looking at how often you eat out at restaurants.
Make sleep a priority
Even models need their shut-eye, and it's actually an important part of keeping weight off and staying in shape. "Get your sleep," says Scritchfield. "Lack of sleep can affect your appetite and make you feel too tired to work out," she explains. "Fuel your workouts with a nutritious snack about 60 minutes before you start."
More diet and fitness tips
The best exercises for awesome abs
Raise the bar on your workouts and burn more calories
Work out wiser: How to avoid stress fractures
Photo credits: DJDM/WENN.com, Judy Eddy/WENN, Ivan Nikolov/WENN.com, Judy Eddy/WENN
---
The opinions expressed in this article are of the author and the author alone. They do not reflect the opinions of SheKnows, LLC or any of its affiliates and they have not been reviewed by an expert in a related field or any member of the SheKnows editorial staff for accuracy, balance or objectivity. Content and other information presented on the Site are not a substitute for professional advice, counseling, diagnosis, or treatment. Never delay or disregard seeking professional medical or mental health advice from your physician or other qualified health provider because of something you have read on SheKnows. SheKnows does not endorse any specific product, service or treatment.