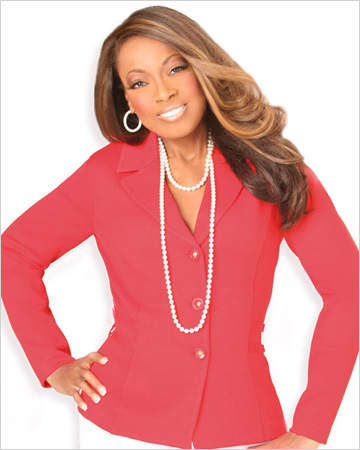 Rise up
& fight heart disease
I, like a lot of women, grew up being told that I could be whatever I wanted to be and do whatever I wanted to do if I just put my mind to it. What we don't often hear until it may be too late is that heart disease can cut our big plans short.
Heart disease happens to women
When I thought of heart disease, I always thought that's an old, white guy disease. I told myself, "That could never happen to me." But three years ago, it did happen to me. And it happens to countless other women across the country each day. Heart disease affects more than 43 million of our mothers, daughters, sisters and friends in the US. Not only is it the No. 1 killer of women, but it kills one in three women each year.
A healthy lifestyle can inspire
I didn't know it when I was growing up, but my family history had already placed me at risk for developing heart disease. Coupled with obesity and a past lifestyle that was sedentary and unfit only added to the risk. I made major changes to change my health. Weight loss surgery, a healthier diet and exercise resulted in a 150-pound reduction of my weight. Yet heart disease still found its way to my door. I found out that I had fluid around my heart, a faulty aortic valve and a genetic disorder that required open-heart surgery to save my life. Immediately, I decided to take control of my body, my health and my future. Facing down heart disease gave me purpose and inspired me to help the countless others in this sisterhood who represent the faces of heart disease.
Rise up and join your sisters to fight heart disease
"Heart disease affects more than 43 million of our mothers, daughters, sisters and friends in the US."
For more almost three years now, I've served as the National Volunteer for the American Heart Association (AHA) and have learned more about how I fell into the crosshairs for heart disease. It turns out that cardiovascular disease is the leading cause of death for all women, and while African American and Hispanic women are naturally at a greater risk for developing heart conditions, only about 20 to 30 percent of us actually think that we're at risk. How can we expect to fight the disease if we don't even know we are in danger?
This is exactly why the passionate women involved in the Go Red For Women movement have been raising their voices for 10 years to share the truth about heart disease. I'm thankful every day that I've been able to rise up with my sisters to fight against heart disease, and now I'm rallying others to join this fight. Let's shout even louder to spread the word and encourage our sisters to take the Go Red Heart CheckUp to assess their own risk factors.
Commit to lifelong heart health
Making heart-healthy decisions is a life-long commitment, and it takes a lot of work. This February, for American Heart Month, I'm engaging in a month-long personal nutrition and fitness challenge where I will participate in a physical activity for at least 30 minutes a day, whether it be working out with my Equinox trainer, just taking a long walk or joining my favorite SoulCycle spinning class. I've decided to kick my heart health into high gear by "restarting" my nutritional clock with a month-long nutrient filled Daily Benefit program for optimal heart health. I'm also committed to supporting my heart sisters in style by wearing red every day throughout American Heart Month, starting on February 1, which was the 10th annual National Wear Red Day.
This year, you can support the cause by participating in the Go Red For Women America Goes Red Challenge, which is asking women across America to go red bigger than ever this year! So help us fight against this silent enemy and put an end to heart disease. Because our health is non-negotiable, because we have the power to save our lives and because the best force for women is women.
For she who has health... has hope, and she who has hope... has everything!
More heart-healthy tips for women
New research on women and heart disease
Natural ways women can prevent heart disease
How the flu can hurt your heart health
---
The opinions expressed in this article are of the author and the author alone. They do not reflect the opinions of SheKnows, LLC or any of its affiliates and they have not been reviewed by an expert in a related field or any member of the SheKnows editorial staff for accuracy, balance or objectivity. Content and other information presented on the Site are not a substitute for professional advice, counseling, diagnosis, or treatment. Never delay or disregard seeking professional medical or mental health advice from your physician or other qualified health provider because of something you have read on SheKnows. SheKnows does not endorse any specific product, service or treatment.