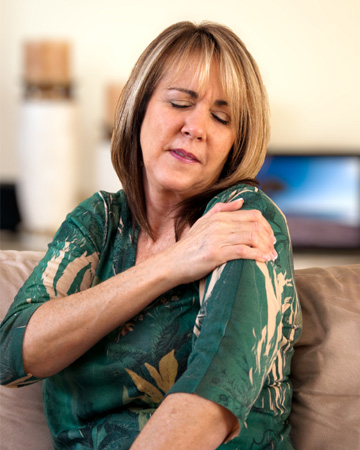 Warning signs of a heart attack
Many people still think of heart disease as a condition that affects men more than women, but coronary heart disease is the single largest cause of death for women in the United States.
In fact, one in eight women ages 45 to 64 lives with heart disease, and each year about 88,000 of those women experience a heart attack. And many of those women couldn't recognize their symptoms quickly.
According to Dr. William Daniel, leading cardiologist and chief medical officer of software provider Emerge Clinical Solutions, heart disease is even more dangerous to women because symptoms of a heart attack are often different for women than men. Worse, most women don't know the symptoms or attribute warning signs to stress or general fatigue. Knowing the signs of an attack, says Dr. Daniel, is the first major step toward preventing heart attacks from being America's No. 1 killer in women.
1
More subtle than chest pain
Chest pain may seem like an obvious symptom of heart attack, but in reality symptoms are much more subtle and easy to ignore. We've all seen Hollywood heart attacks involving dramatic chest-clutching and sudden collapse, but for women, symptoms can be anything from discomfort that feels like bad indigestion to pain in the arm to breathlessness. Before you learn about the symptoms, it's important to erase assumptions that a heart attack is always a chest-pounding, keeling-over movie melodrama.
More than 70 percent of women surveyed experienced marked fatigue in the days or weeks prior to their heart attacks.
2
It may be more
than fatigue
Everyone feels a little tired now and then. But even though we learn to write off fatigue as a sign of not sleeping enough, fighting a cold, overexertion or a reaction to a new medicine, feeling drowsy nonstop could mean something bigger. Unusual or extreme fatigue shouldn't be ignored, says Dr. Daniel. It may be an early warning sign of heart disease or an impending heart attack. One recent study by the National Institutes of Health (NIH) found that more than 70 percent of women surveyed experienced marked fatigue in the days or weeks prior to their heart attacks.
3
Pay attention to
chronic sleep problems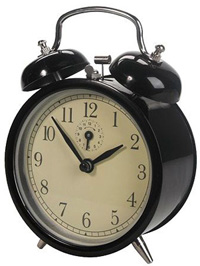 Everyone experiences problems sleeping now and then because of stress, but chronic trouble sleeping might be caused by more than everyday exertion. If you've noticed unusual or prolonged disturbances in your regular sleep patterns, it's smart to visit your doctor. The NIH study showed almost half of women who recently had a heart attack had sleep disturbances or unexplained insomnia in the days or weeks before the attack.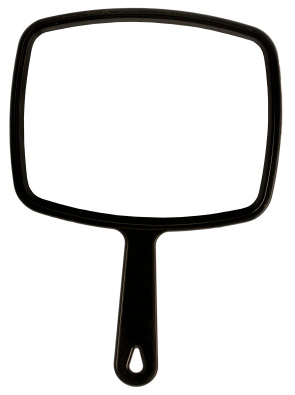 Some women may take on a gray pallor before or while having a heart attack. If your complexion is suddenly dull, call a doctor before you dial the esthetician. Cold and clammy skin or appearing severely ill can be another sign.
5
You may feel like
you have the flu
We've all been through the flu, but many women write off heart attacks as just that. Women may experience shortness of breath for no obvious reason, unusual upper-back pressure, dizziness, lightheadedness, nausea, vomiting or fainting.
Prevention and treatment
Even though signs of heart attack can be subtle in women, the good news is that heart disease is preventable. To better understand your body and risks, schedule an appointment with your health care provider to discuss your history. Try to move around a little more every day as well, since even walking 30 minutes a day can lower the risk of heart attack. If you think you might be having a heart attack, dial 911, sit or lie down, and chew an uncoated aspirin immediately. Even if it turns out not to be a heart attack, it's better to be prepared. Once a heart attack starts, every minute counts.
The bottom line, says Dr. Daniel: Don't ignore how you feel. If you know something isn't right, you can't expect symptoms to just go away. Even though women often put themselves last after taking care of others, it's important to pay attention to your body's signals and trust your instincts. Women may experience warning signs up to a month before an attack, which means they have a valuable internal warning system when something isn't right. The true trick to preventing a heart attack is taking preventative measures like exercising and eating well, but most of all, listening to your body.
About Dr. William Daniel

Heart expert Dr. William Daniel is the creator and chief medical officer of Emerge Clinical Solutions, the engineer of unique patented software that performs more than 8,000 calculations in seconds to help cardiologists diagnose heart conditions with more precision. The software, which helps doctors recognize life-threatening conditions and high-risk patients more quickly, has been proven to increase identification of cardiac diseases by as much as 300 percent. Emerge is currently used by leading cardiologists in some of the country's top medical facilities.
More on heart disease and women
Characteristics of a heart-healthy diet
New research on women and heart disease
Heart health on a budget
---
The opinions expressed in this article are of the author and the author alone. They do not reflect the opinions of SheKnows, LLC or any of its affiliates and they have not been reviewed by an expert in a related field or any member of the SheKnows editorial staff for accuracy, balance or objectivity. Content and other information presented on the Site are not a substitute for professional advice, counseling, diagnosis, or treatment. Never delay or disregard seeking professional medical or mental health advice from your physician or other qualified health provider because of something you have read on SheKnows. SheKnows does not endorse any specific product, service or treatment.