Crucial Steps
To Leave An Abuser
The
National Coalition Against Domestic Violence
states that "approximately 1.3 million women are victims of physical assault by an intimate partner each year." With these statistics it is important to talk about how you can safely leave an abusive relationship without increasing the risk that you and your children might be hurt more. Here are three things you can start doing today.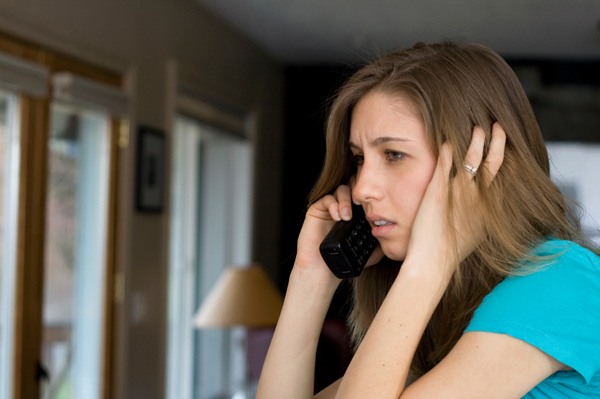 Contact your local domestic violence shelter
Call The National Domestic Violence Hotline at 1-800-799-SAFE. This hotline can put you in touch with your local domestic violence shelter. If you already have a place to go, call anyway to get in touch with your local shelter. These shelters will be able to provide you with information, support and additional resources to help get you on your way to safety. Many shelters have counselors who can help you navigate the emotions of leaving, and legal advocates who can help you get all of the necessary paperwork together to keep you safe.
Collect all of your important documents
Start to collect all of your important documents and store them in a safe place. This should include your marriage certificate, birth certificate, driver's license, Social Security card, credit cards and phone numbers to reach the credit card companies, bank account numbers and their contact information, your children's important information (e.g., birth certificates, Social Security cards, immunization records, etc.). As they gather this information, some women keep this information with a friend or relative whom they can trust to make sure that it is no longer in the house if an argument occurs and they have to leave immediately.
Start a safety plan
Many shelters have forms to help you create a safety plan. In this plan you need to start to think about how you will handle things if an argument starts between you and your partner and you are at home, at work or in a different location. Gather a set of important phone numbers that you can have on you and contact if necessary. Some women will memorize three important phone numbers, just in case their cell phone is destroyed or their landline is disconnected. Have extra keys made for your car and for your house, in case the abuser takes the original set. If you do decide to stay in the house, make sure you can pay for your locks to be changed once your abuser has moved out. Let those close to you know that if you don't show up for work or something happens out of the ordinary to call the police. Consider developing a code word that you can use with friends and family, so if you are in danger, they know to call the police.
The most dangerous time for a woman in a violent relationship is when she is leaving the relationship. Please make sure to follow these guidelines as well as others suggested by your local domestic violence advocate. Nobody deserves to be abused.
More on domestic violence
What is emotional abuse?
Domestic violence: How one woman survived the abuse
Rape: Lessons for surviving sexual assault
---
The opinions expressed in this article are of the author and the author alone. They do not reflect the opinions of SheKnows, LLC or any of its affiliates and they have not been reviewed by an expert in a related field or any member of the SheKnows editorial staff for accuracy, balance or objectivity. Content and other information presented on the Site are not a substitute for professional advice, counseling, diagnosis, or treatment. Never delay or disregard seeking professional medical or mental health advice from your physician or other qualified health provider because of something you have read on SheKnows. SheKnows does not endorse any specific product, service or treatment.