Breathe2Relax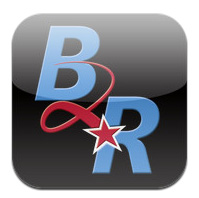 In the midst of stressful family or work situations, sometimes all you need to do is take a deep breath to bring your heart rate and stress level down. The Breathe2Relax app is a portable stress management tool that teaches you how to master diaphragmatic breathing, which can decrease your body's fight-or-flight response and help you gain control of anxiety or anger. You can record your stress level on a "visual analogue scale" and use the app's state-of-the-art graphics, animation, narration, and videos to deeply breathe yourself into a state of serenity.
Price: Free
Perfect Produce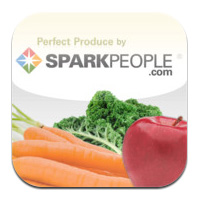 A food app from SparkPeople, Perfect Produce is your key to eating more fruits and vegetables. With so many choices in the produce aisle, buying the right fruit or vegetable and knowing how to store it or cook it can be overwhelming. This app will demystify the produce aisle, giving you the info you need to buy, store and prep fruits and vegetables while giving you the nutrition info for each item. You can search produce based on nutrients (calcium, vitamin C, fiber and more) and get access to thousands of healthy recipes featuring fruits and vegetables as the main ingredient. No more bypassing the produce aisle and slacking on your daily quota, nor buying fruits and vegetables with good intentions only to let them spoil in your fridge.
Price: $1.99

Lose It!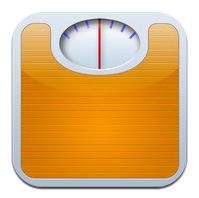 Lose It! is the most popular, complete and streamlined weight loss app for the iPhone. Using the app's comprehensive database of foods and activities, you can track the calories (and nutrients) you take in, as well as calories you burn during exercise. Simply enter your current weight plus your goal weight, and Lose It! will give you the number of calories you should eat each day and the amount of time it will take to reach your goal. The app also has a barcode scanning feature so you can scan packaged foods and drinks and get nutritional information to help you decide whether or not you should consume them. Set up a free LoseIt.com account and you'll have access to the Lose It community for extra support and motivation.
Price: Free

Nike Training Club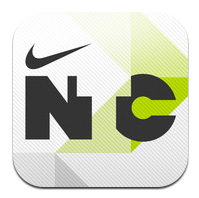 You may not be a superstar, but you can work out like one. The Nike Training Club app is like having your very own celebrity trainer, giving you more than 85 custom workouts, ranging from 15-minute targeted and professional athlete workouts to 45-minute full-body workouts. You simply select your workouts based on your goals and fitness level. This fitness app also delivers exclusive extra workouts from celebrities like Lea Michele, professional athletes like Shawn Johnson, and Rihanna's personal trainer, Ary Nunez. You can also set your workouts to albums and playlists from your own music library and track the details of your workout history and training progress.
Price: Free

All-In Yoga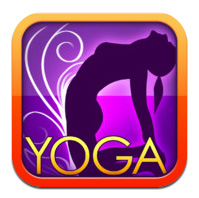 Whether you're a yoga novice or have been doing yoga for years, the All-In Yoga app delivers more than 300 poses with photo, video and audio guides plus three-dimensional muscle models for every pose. You get more than 40 ready-made yoga programs and the option to create your own, as well as a sound timer to transition from one pose to another, and a colorful calendar with motivational quotes to keep track of your yoga workouts. Best yet, you also get access to premium content, including more yoga programs, music tracks, plus options to add your own poses to the database and send custom poses and programs to your friends' devices.
Price: $.99
Sleep101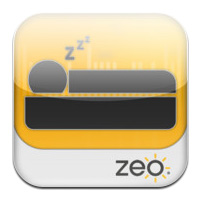 If quality sleep seems elusive, and you're ready to try anything to get some shut-eye, turn your attention from the sleeping pill ads and try the Sleep101 app. This is the first app to track your sleep and give you expert advice for free. Simply set your iPhone on your bed and in the morning you'll get a nightly report of your sleep stats. You can also sign up for a free 7-Step Sleep Better Challenge or browse the library of sleep topics to finally get some rest. The app also comes with a smart alarm and sleep history features. You let your iPhone help you manage your daily schedule, field emails, bring you music and movies, and map out directions -- isn't it time to let it help you get some sleep?
Price: Free
More must-have apps
10 Hottest fitness apps for fall
Best iPhone apps for runners
Best iPhone diet apps
---
The opinions expressed in this article are of the author and the author alone. They do not reflect the opinions of SheKnows, LLC or any of its affiliates and they have not been reviewed by an expert in a related field or any member of the SheKnows editorial staff for accuracy, balance or objectivity. Content and other information presented on the Site are not a substitute for professional advice, counseling, diagnosis, or treatment. Never delay or disregard seeking professional medical or mental health advice from your physician or other qualified health provider because of something you have read on SheKnows. SheKnows does not endorse any specific product, service or treatment.