Living And Loving With Fibromyalgia
If you have fibromyalgia, you may feel disconnected from your partner. Fibromyalgia can take a toll on relationships but it doesn't have to. Here are three things you can do to help your partner better understand what it is like to live with this life-altering condition.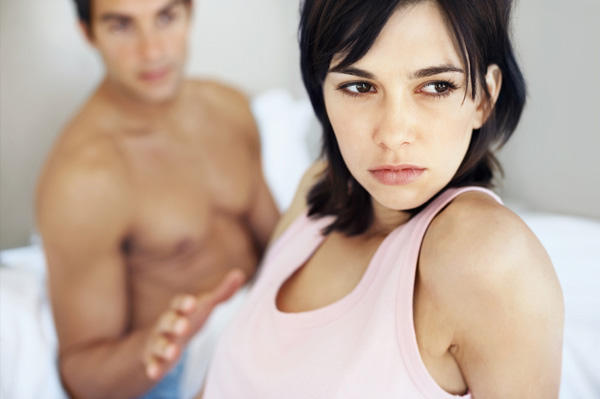 The National Institutes of Health state that fibromyalgia has been diagnosed in approximately 8 million Americans over the age of 18, with 80 to 90 percent of those diagnosed being women. It is expected that this number will only increase as more research is being done on fibromyalgia. Fibromyalgia is a condition that is characterized by reports of widespread pain with points of tenderness. Fibromyalgia patients report feeling easily fatigued and sometimes having memory problems. This can lead to struggles in a marriage or relationship.
Be honest
Many of the clients I have worked with over the years who suffer from fibromyalgia have difficulties sharing with others when they are having a bad day. Because fibromyalgia is not a visible condition, many people report keeping their pain levels secret because they are afraid others won't believe them. In my experience, when people are in pain, you can tell because they appear somewhat disconnected. This disconnection is because they are spending all of their energy on managing their pain. If you have fibromyalgia, it is important to be honest with others because then they can learn to be more understanding of what it is like for you to live day to day.
Explore intimacy in other ways
Many times fibromyalgia patients report having difficulty with touch. They want to be intimate with their partners but if they are having a flare-up, getting physically close to anyone can be painful. On days when you are unable to get close to the ones you love, find other activities you can do together to help keep love alive and well. Watch a movie, hold hands or spend time outdoors. Sometimes a hand massage or a foot massage can be a substitute. Most fibromyalgia patients can tolerate some massage when their trigger or tender points are avoided. Talk to your partner about other activities that you can do together on difficult days.
Take care of yourself
For more information on fibromyalgia, visit these websites:
With fibromyalgia, the most important thing is to take good care of yourself. Monitor your stress levels and time spent in intense physical activities. Many times people with fibromyalgia decrease their physical activities because of pain; however, there are gentle exercises and stretches that you can do to help keep symptoms at bay. Talk with a health care professional about what would work best for your body. Meet with professionals who specialize in working with fibromyalgia or who have lots of experience. Look to alternative therapies to see if those methods could help with managing symptoms. Consider looking at your diet; many of the fibromyalgia clients I have worked report gluten sensitivities. It is so hard to slow down sometimes, but when you have been diagnosed with fibromyalgia you are less likely to have bad days if you are consistently able to take care of yourself.
More on fibromyalgia
Fibromyalgia: In the words of sufferer
New insights on fibromyalgia
Brain fog: Causes and solutions to clear your head
---
The opinions expressed in this article are of the author and the author alone. They do not reflect the opinions of SheKnows, LLC or any of its affiliates and they have not been reviewed by an expert in a related field or any member of the SheKnows editorial staff for accuracy, balance or objectivity. Content and other information presented on the Site are not a substitute for professional advice, counseling, diagnosis, or treatment. Never delay or disregard seeking professional medical or mental health advice from your physician or other qualified health provider because of something you have read on SheKnows. SheKnows does not endorse any specific product, service or treatment.