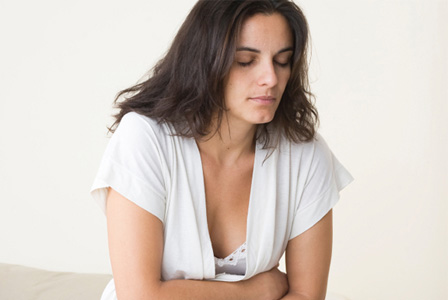 Do you know about celiac disease? Do you know what gluten is and what foods contain gluten? Get in the know: May is National Celiac Disease Awareness Month.
National Celiac Disease Awareness Month
There's been a lot of talk lately about celiac disease and gluten. Some people must follow a gluten-free diet, others do it because they want to and still others don't know what it's all about. May is National Celiac Disease Awareness Month. Read on for more details about the way the disease and certain foods can affect people.
What is celiac disease?
Celiac disease is not a food allergy but an autoimmune disease. People can sometimes grow out of a food allergy, but that's not the case with celiac disease. The disease causes a person's immune system to have a bad reaction to gluten. Gluten is a protein in many foods, including some grains like wheat, rye and barley. If you have celiac disease and you eat foods that contain gluten, your immune system can damage your small intestine and prevent your body from absorbing nutrients from food.
What are the symptoms of celiac disease?
There are many symptoms that can appear at any time in a person's life. It's a disease that affects kids and adults. Consult with your health care provider if you think you have a problem. Some of the symptoms of celiac disease can include the following:
Stomach cramps, intestinal gas
Bloated stomach
Chronic diarrhea or constipation (or both)
Anemia
Unexplained weight loss
Fatigue and weakness
Migraines
Can you get tested for celiac disease?
There are tests to determine celiac disease. Contact your health care provider to help you through the discussion and process. There are several different blood tests to help screen for the disease. A physician will help you determine if you should have a small-bowel biopsy to confirm diagnosis.
Treatment for celiac disease
Celiac disease is a lifelong disorder. The only treatment for the disease is to follow a strict gluten-free diet. Once gluten is removed from your diet, your intestines should be able to heal and your health should improve. Following a gluten-free diet is a lifestyle change.
If you find you must follow a gluten-free diet, you'll need to commit to reading food labels carefully and to educating yourself on the types of food and food products that can contain gluten. There are more gluten-free products on the market now, which is helpful because you do not have to make all your food from scratch. With education and strict adherence to your diet, you can begin to feel better.
Foods that contain gluten and those that don't
The good news: Fruits and vegetables are naturally gluten-free! The same is true for beef, chicken, lamb, pork, fish and dairy products. It's best to talk to your health care provider for help to determine what you can and cannot eat. This is not a complete list and there are many gluten-free options available for many foods (pasta, soups, etc.), but below is a sample of foods that contain gluten:
Wheat (in all forms)
Rye (in all forms)
Barley (in all forms)
Breading and coating mixes
Processed lunch meats
Soup bases
Imitation bacon and seafood
Marinades, sauces and gravies
Pasta
Many foods on the market now state if they are gluten-free. This is very helpful, but if isn't indicated on the label and you don't know whether a certain product contains gluten, leave it on the shelf.
Some foods that do not contain gluten:
Rice
Corn
Soy
Potatoes
Beans
Quinoa
Millet
Buckwheat
Distilled alcoholic drinks and vinegar
More info
Celiac disease is one condition where you hold the key to better health. The more you know, the better. Consult the following resources on celiac disease: Celiac Disease Foundation, National Institutes of Health, American Celiac Disease Alliance
More about celiac disease and gluten
When gluten is hazardous to your health
How to convert a recipe to gluten-free
Six tips to live gluten-free
---
The opinions expressed in this article are of the author and the author alone. They do not reflect the opinions of SheKnows, LLC or any of its affiliates and they have not been reviewed by an expert in a related field or any member of the SheKnows editorial staff for accuracy, balance or objectivity. Content and other information presented on the Site are not a substitute for professional advice, counseling, diagnosis, or treatment. Never delay or disregard seeking professional medical or mental health advice from your physician or other qualified health provider because of something you have read on SheKnows. SheKnows does not endorse any specific product, service or treatment.