11 Surprising
PCOS Facts
Think you know everything about PCOS? Maybe not! Here are 11 things about the women's health condition that may surprise you.
(page 2 of 2)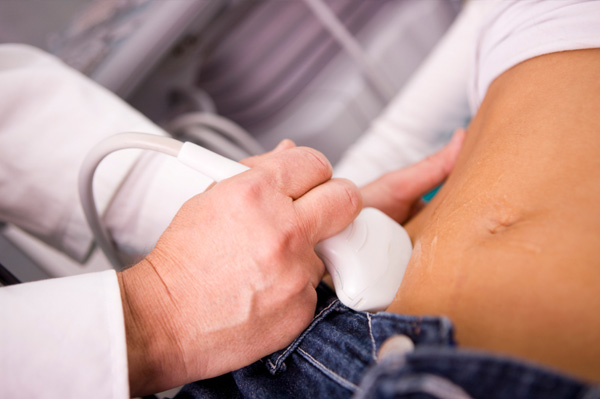 6
You can still get pregnant
Many women with PCOS think they can't conceive, but that's not true. In fact more research into the infertility and other issues related to PCOS may unlock the key to helping more patients conceive. Just remember, a diagnosis does not mean that you cannot conceive.
7
Bariatric surgery may reverse infertility
The American Society for Metabolic & Bariatric Surgery (ASMBS) recently highlighted a new study that showed women with PCOS improved their symptoms after surgery and wound up conceiving.
8
Losing weight could help tremendously
Even if you don't consider bariatric surgery, you may still be able to conceive upon losing weight.
"The No. 1 treatment for PCOS is not metformin or clomid or birth control pills or spironolactone; but attaining and maintaining a normal weight through a good diet (low glycemic index) and regular exercise," says Dr. Serena H. Chen, the director of reproductive endocrine and infertility at St. Barnabas Medical Center.
"Losing weight or maintaining a normal weight will lower the risk for cancer, and make PCOS patients much more responsive to treatment. For people who are trying to conceive, it will improve responses to fertility drugs and not only improve the pregnancy rate but lower the miscarriage rate."
9
You could have sleep apnea
"The vast majority of PCOS sufferers have undiagnosed obstructive sleep apnea," says Dr. Steven Y. Park, author of Sleep, Interrupted: A Physician Reveals the #1 Reason Why So Many of Us Are Sick and Tired. "Even if they don't have significant obstructive sleep apnea, many still have breathing problems at night."
Sleep apnea has its own risks; but resolving it often goes back to losing weight, which is imperative for PCOS patients.
10
A healthy diet is imperative — and not just for weight regulation
A healthy diet is not only useful to help you maintain a healthy weight. The weight gain that many PCOS patients experience is preceded by insulin resistance, so eating well can help regulate your insulin levels.
"This is a condition whereby the body cannot 'sense' insulin and needs higher amounts to regulate blood sugar," says Dr. Natasha Iyer, a physician at Chronos Apollo in Canada. Even worse, the fatty tissue also makes inflammatory mediators (which raise the risk of heart disease and blood pressure problems) and estrogen metabolites."
Iyer says it helps to eat low glycemic-index foods and enough protein. Natural therapies include Gymnema Sylvestre herb, garlic, ginger and holy basil teas.
11
A huge population of women are not diagnosed
PCOS sounds like a drag, but at least if you know you have it you can work with it. According to Australian researchers, about 70 percent of women have PCOS and have not had it properly diagnosed. Now that it's September — National PCOS Awareness Month — it may be a good time to see if you may have this condition.
More on PCOS
Polycystic ovary syndrome: PCOS, infertility and insulin resistance
What is polycystic ovarian syndrome?
5 Reasons you aren't pregnant
---
The opinions expressed in this article are of the author and the author alone. They do not reflect the opinions of SheKnows, LLC or any of its affiliates and they have not been reviewed by an expert in a related field or any member of the SheKnows editorial staff for accuracy, balance or objectivity. Content and other information presented on the Site are not a substitute for professional advice, counseling, diagnosis, or treatment. Never delay or disregard seeking professional medical or mental health advice from your physician or other qualified health provider because of something you have read on SheKnows. SheKnows does not endorse any specific product, service or treatment.