11 Surprising
PCOS Facts
Think you know everything about PCOS? Maybe not! Here are 11 things about the women's health condition that may surprise you.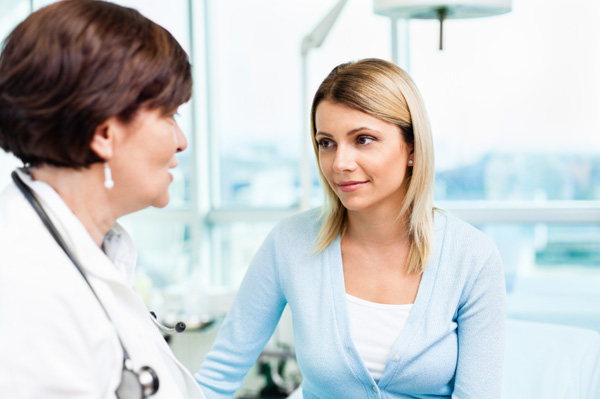 Polycystic ovary syndrome (PCOS), one of the most common female endocrine disorders, is a mysterious condition for many women. That's why it's good to clear up the myths about the condition. Here are 11 things you may not know about PCOS.
1
One check may not be enough
Many women know that PCOS can be hard to diagnose, which is why checking over time—repeatedly—can be integral to catching it. So if you've suspected that you have PCOS and not been formally diagnosed, visit your doctor again to get checked.
2
PCOS affects more than your skin
In addition to irregular periods, difficult-to-control acne or hair growing in places you don't want it, PCOS can promote weight gain, or difficulty losing tummy weight (although slender women can have PCOS, too). PCOS patients may also have insulin resistance issues that can lead to diabetes. And as many women know, the condition can make it hard to carry a pregnancy to term.
3
Medication can help PCOS
Hormone therapy in the form of oral contraceptive pills, metformin and/or aldactone are medications commonly used with great success in managing the symptoms and outcomes of PCOS.
"Birth control medication can actually worsen insulin resistance and raise triglycerides," notes Angela Grassi at The PCOS Nutrition Center in Pennsylvania. Some doctors would disagree, so having a full workup done and possibly seeking second and third opinions can really help.
4
It could be a BENIGN tumor — not PCOS
OK, not to be a downer, but there is a condition that mimics PCOS that can be triggered by a benign (noncancerous) tumor — a prolactinoma — growing in the pituitary gland. "If straight PCOS is not found by careful investigation, it may be wise to rule out prolactinoma," says New York dermatologist Dr. Jessica J. Krant. "If one is found it can often be treated with medication."
5
PCOS could be caused by the adrenal glands
A new study by the National Institutes of Health is investigating the possible role of the adrenal glands play in the disorder. In some women who have PCOS, high androgen levels have been associated with adrenal gland disorders. The researchers will try to determine whether some women with PCOS have abnormalities of the adrenal glands that could be contributing to the disorder.
Up next: More surprising facts about PCOS >>
---
The opinions expressed in this article are of the author and the author alone. They do not reflect the opinions of SheKnows, LLC or any of its affiliates and they have not been reviewed by an expert in a related field or any member of the SheKnows editorial staff for accuracy, balance or objectivity. Content and other information presented on the Site are not a substitute for professional advice, counseling, diagnosis, or treatment. Never delay or disregard seeking professional medical or mental health advice from your physician or other qualified health provider because of something you have read on SheKnows. SheKnows does not endorse any specific product, service or treatment.