Keep On Sippin'
During the hot summer months, you're more likely to become dehydrated, making you susceptible to heat-related illness. Don't allow yourself to succumb to the heat – stay healthy and hydrated with these three hydration hints.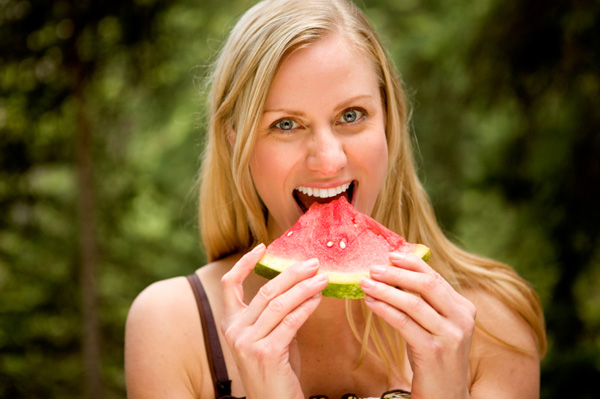 Hydration guidelines
Adults need to consume roughly eight cups of water each day to remain hydrated, but that number can increase significantly if you're active or spending a lot of time in the sun. The more you sweat, the more fluid you'll need to replace, and if you're counting on thirst to alert you to take a drink, you may be waiting too long. According to the American Academy of Orthopaedic Surgeons, your body doesn't signal thirst until you've already lost approximately two percent of your body weight in water – that's enough water loss to impair performance and cause fatigue. Instead of waiting for your thirst to alert you to take a drink, use these tips to stay on top of your game.
Gear up
When you have the right tools to stay hydrated, you'll be more likely to drink fluids throughout the day. Consider the activities you have planned, and carry water accordingly. For instance, if you're going on an outdoor jog or hike, make sure you're wearing a hip- or backpack water system so that you can easily sip water on the run. According to the American Council on Exercise, you need to plan on drinking roughly eight ounces of water every 10 to 20 minutes during an outdoor exercise session. Pack enough water to enable you to make it through your work-out, or identify water fountains along your route so you can fill up along the way.
Even if you aren't planning an outdoor work-out, any time spent outside in the heat will cause an increase in sweat, which could lead to dehydration. Always carry a refillable water bottle with you, preferably one with a flip top or straw for easy drinking access.
Are you living a healthy lifestyle? Take our quiz to find out! >>
Eat juicy fruit
You don't have to stick to fluids to help you stay hydrated. Eating water-packed fruits like melons, grapes and citrus will provide you with a tasty dose of hydration. You can try incorporating these fruits into your summer diet in the following ways:
Pack an orange or grapefruit in your purse as an easily-transportable hydrating snack
Take a watermelon or a melon salad to your outdoor family picnic
Freeze seedless red grapes for a sweet afternoon treat or make homemade 100 percent juice popsicles
Jumpstart a healthy lifestyle with these simple swaps >>
Time your sips
It's easy to forget to drink water when your day is action-packed. Help yourself out by planning a hydration schedule. Drink a glass of water first thing in the morning, with every meal and on the hour, every hour. Keep in mind that if you're drinking alcoholic beverages while out in the sun, you're more likely to become dehydrated – alternate between sips of water and your adult cocktail.
More on staying hydrated
Tasty, healthy ways to stay hydrated
Are you drinking enough water?
Beware of dehydration on hot summer days
---
The opinions expressed in this article are of the author and the author alone. They do not reflect the opinions of SheKnows, LLC or any of its affiliates and they have not been reviewed by an expert in a related field or any member of the SheKnows editorial staff for accuracy, balance or objectivity. Content and other information presented on the Site are not a substitute for professional advice, counseling, diagnosis, or treatment. Never delay or disregard seeking professional medical or mental health advice from your physician or other qualified health provider because of something you have read on SheKnows. SheKnows does not endorse any specific product, service or treatment.
More From SheKnows Explorer