Men'S Health Tips
Father's Day isn't the only day of the year to think about the men – dad, granddad, brother, husband, son – in our lives, but it is a perfect opportunity to tell them how much we love them and want them to live a long, happy, healthy life. Let Father's Day be the open door to have a heart-to-heart with your male loved ones about their health. Here are 10 health tips for men you can share with them.
(page 2 of 2)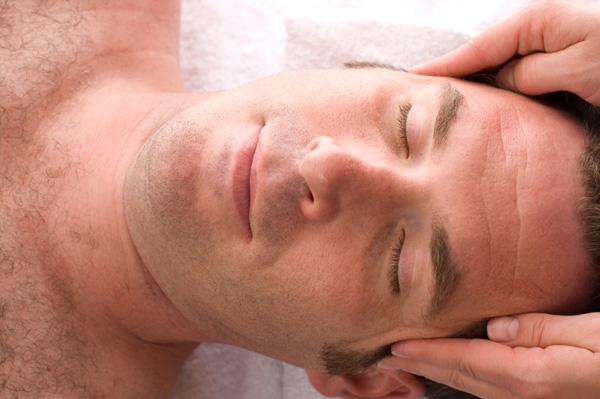 Health tips for men
Chill out
Got a Type A man in your life who spends much of the day under stress or, worse, feeling angry? Motivate him (Type A's like to be motivated) to relax. Stress, particularly hostility, has damaging effects on the heart, and stress in general can lead to a wide range of health problems. Give – or schedule – him a massage. Encourage him to pray or meditate to ease the pressure – and do it with him to show your loving support. Plan a mini-vacation for the two of you so you can get away and relax.
How anger and stress hurt your health >>
Stay connected
Research shows, unsurprisingly, that having close ties with others is key to maintaining good mental health. Let the men in your life know you are there for them – and prove it. Go out to coffee or for a walk every week, just to talk. Become more involved in your church or other close-knit groups to build more bridges of support for you and your loved ones. Building stronger bonds with the men in your life is good for you and for them.
Committed relationships increase happiness >>
Prioritize shut-eye
Sleep deprivation runs rampant in our on-the-go society, yet it is one of the easiest – and most important – ways to promote good health. The National Sleep Foundation recommends adults get seven to nine hours a night. Talk up the benefits of adequate shut-eye, such as more energy, a sharper mind, improved mental health and a lower risk of getting sick. Don't forget to add that sufficient sleep promotes weight loss and bigger muscles (granted, a healthy diet and weight training is involved). Further, if it's your hubby that needs more sleep, give him a reason to come to bed early!
Laugh and laugh some more
Isn't laughter music to your ears? It's also good for your health. Make a point to bring laughter into your loved ones' lives, be it a joke, enjoying a comedy together, or even an ambush of tickling. Research shows that laughter reduces stress hormones, lowers blood pressure, boosts the immune system and even gives the body a fun and enjoyable cardio and abdominal workout. Sharing laughter also brings people together, so laugh loud and laugh often.
Encourage regular health screenings for the men in your life. Beyond the annual physical, depending on their age, men should have the following health assessments:
Abdominal aortic aneurysm screening
Bone health assessment
Blood pressure check
Cholesterol test
Diabetes/blood glucose test
Prostate cancer test
Colorectal cancer screening
Hearing and vision screening
Skin cancer assessment
Depression screening
STD screening
Dental checkup
Other screenings as recommended by a doctor
| | |
| --- | --- |
| | Early diagnosis is crucial in successful treatment. Men can use their annual physicals as an opportunity to discuss recommended screenings and to discuss any other medical and health concerns. Ignorance is not bliss when it comes to disease prevention. |
More men's health tips
Healthy aging tips for men
Help Dad prevent prostate cancer
What's wrong with low testosterone?
---
The opinions expressed in this article are of the author and the author alone. They do not reflect the opinions of SheKnows, LLC or any of its affiliates and they have not been reviewed by an expert in a related field or any member of the SheKnows editorial staff for accuracy, balance or objectivity. Content and other information presented on the Site are not a substitute for professional advice, counseling, diagnosis, or treatment. Never delay or disregard seeking professional medical or mental health advice from your physician or other qualified health provider because of something you have read on SheKnows. SheKnows does not endorse any specific product, service or treatment.