Tests For Disease Prevention & Early Detection
Being a woman today often means keeping track of schedules and deadlines. With so much to do, and so little time to do it, we often bypass our own needs to attend to the needs of others in our lives. Honoring ourselves and being vigilant about our health is central to being able to fulfill our responsibilities, strengthen our relationships, serve our communities and achieve our personal goals and life's mission. Getting regular checkups, preventive screening tests and immunizations are among the most important things we can do for ourselves in our quest to stay healthy. In honor of Women's Health Care Month, we present you with 12 health screenings every woman needs. Depending on your personal risk factors and family medical history, your primary care physician (PCP) may recommend additional or more frequent screenings.
(page 2 of 2)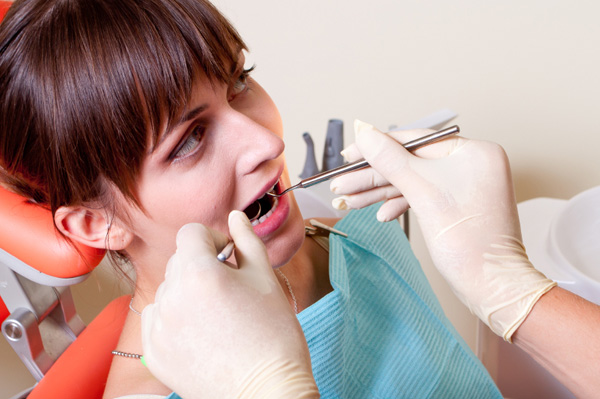 Skin Cancer Screening
Skin cancer is actually the most common of all cancer types and is on the rise. According to the American Cancer Society, more than two million skin cancers are diagnosed each year in the United States, which is more than prostate, breast, lung, colon, uterine, ovarian and pancreatic cancers combined! As part of your routine physical each year, your doctor should perform a skin examination to identify any abnormal moles or growths. In addition, you are your biggest ally when it comes to skin cancer prevention. Routinely check your skin (everywhere on your body — including your scalp!).
5 Warning signs you have skin cancer >>
Pelvic Exam and Pap Test
A pelvic exam should be part of a woman's yearly physical and will help your medical provider evaluate the size of your vagina, uterus, cervix and ovaries, as well as help detect abnormalities, sexually transmitted diseases or cancer. A pap test is usually conducted as part of this and provides a small sample of cells from the surface of your cervix. Pap tests should begin within three years after becoming sexually active or at 21 years of age, whichever happens first. If a woman has had three consecutive negative pap tests within a five-year period, she may get screened every three years. Women who have a family history of cancer, who have been diagnosed with HPV or who are increased risk for developing cervical cancer, should follow their doctor's advice about checkups.
HPV Vaccines: What you don't know >>
Rectal Exam
It's often dreaded, but it can save your life. According to the National Cancer Institute, colon cancer is the fourth most common cancer in women, after skin, breast and lung cancer. If found early, colorectal cancer is treatable. Beginning at age 50, a rectal exam should be performed as part of your yearly physical. If needed, your doctor may schedule you to undergo a sigmoidoscopy which allows the physician to exam the lower part of your colon or rectum, or a colonoscopy, a procedure that allows your physician to examine your entire colon.
Importance of early detection for colon cancer >>
Thyroid Test
As women age, so does our risk of developing a thyroid problem. In fact, thyroid disease and gender are related. According to the American Thyroid Association, 88 percent of those who develop Graves' disease (a form of hyperthyroidism) and 95 percent of individuals who develop Hashimoto's thyroiditis (a form of hypothyroidism) are women. Thyroid expert and author Mary Shomon reports that by the time a woman is 60, at least one in five will have a thyroid condition -- most likely hypothyroidism. Your thyroid levels can be checked through a routine blood test. So add thyroid screening to your yearly checkup.
Infertility: Is your thyroid to blame? >>
Bone Mineral Density (BMD) Test
A bone mineral density test is the best way to assess your bone health and monitor your risk of low bone mass or osteoporosis, a disease that causes your bones to become brittle and prone to breakage. A BMD uses X-rays to measure how many grams of calcium and other bone minerals are packed into a segment of bone. The U.S. Preventive Services Task Force recommends that women age 65 and older be screened routinely for osteoporosis. The task force also recommends that routine screening begin at age 60 for women who are at increased risk for low bone mass or osteopathic fractures. Talk to your medical provider about your individual risk of developing osteoporosis and whether you should undergo a BMD test.
Tips for strong bones and joints >>
Dental checkup and cleaning
Taking care of your teeth and gums does not just improve your smile: It may also decrease your chances of developing certain chronic diseases, such as heart disease. Bacteria left on your teeth and gums increases plaque buildup in your arteries and inflammation, which can lead to a heart attack or stroke. Regular teeth cleaning can help to reduce the bacteria and plaque buildup and prevent harmful bacteria from entering your bloodstream. Regular checkups, including an examination of the entire mouth, are essential in the early detection of cancerous and pre-cancerous conditions. Regular dental checkups can help ensure that early signs of oral and throat cancer and pre-cancerous conditions are identified early.
7 Questions you should be asking your dentist >>
More on health screenings for women
Health issues for women over 40
Commonly misdiagnosed health conditions in women
Embarrassing health issues women don't like to admit
---
The opinions expressed in this article are of the author and the author alone. They do not reflect the opinions of SheKnows, LLC or any of its affiliates and they have not been reviewed by an expert in a related field or any member of the SheKnows editorial staff for accuracy, balance or objectivity. Content and other information presented on the Site are not a substitute for professional advice, counseling, diagnosis, or treatment. Never delay or disregard seeking professional medical or mental health advice from your physician or other qualified health provider because of something you have read on SheKnows. SheKnows does not endorse any specific product, service or treatment.