6 Best Foods
To Beat Stress
Studies have shown that food and stress are linked. While some foods may cause angst, there are other foods that reduce stress, explains LIVESTRONG.COM nutrition advisor Alyse Levine MS, RD. She took time out of her busy schedule to talk to SheKnows.com about foods that reduce stress and the foods we need to avoid because they can actually increase stress.
(page 2 of 2)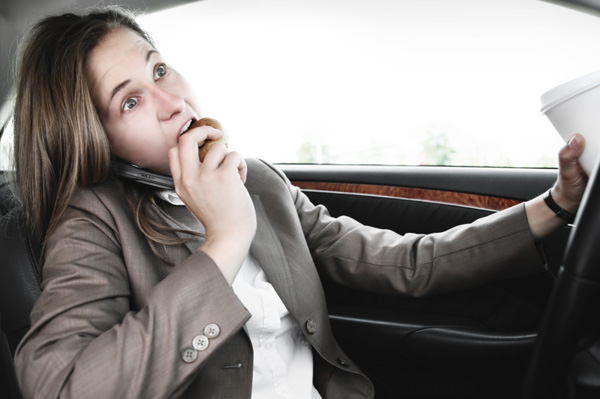 Stress-inducing foods to ditch from your diet
Levine also suggests eliminating -- or at least minimizing -- the following foods to reduce stress in your daily life.
Sugar causes ups and downs
If you eat a lot of sugar, you end up with a quick rise in blood sugar levels (which is short-lived) followed by a big crash (due to an over-production of insulin), which can leave you feeling sad and stressed. Levine suggests limiting your consumption of refined sugars and only consuming them in small portions when you do have them.
Caffeine can stimulate stress
Caffeine increases stress levels by stimulating the central nervous system. Excess intake of caffeine often results in hyperactive moods and causes irritation and stress. Try switching your morning cup of joe with decaf green tea or another herbal blend.
Alcohol upsets quality sleep
Research indicates that consuming excess alcohol can contribute to health problems like chronic stress, anxiety and depression. Drinking is a vicious cycle; the more you drink, the worse you feel when the buzz wears off. Alcohol can also lead to fragmented and poor-quality sleep.
Preservatives can raise your blood pressure
Salt is a preservative and excess sodium intake should be avoided, Levine advises. Salt can raise your blood pressure, thereby increasing your risk of heart disease. Avoiding processed and packaged foods is an easy way to reduce your sodium intake – and lower your stress level.
Reduce stress through meditation
Stress-relief: Mindfulness meditation exercise
Christopher Lee May takes you through this mindfulness meditation exercise. It is a simple but powerful exercise that anyone can do. If you're looking for a relaxing meditation this is perfect -- enjoy.
More delicious ways to decrease stress
---
The opinions expressed in this article are of the author and the author alone. They do not reflect the opinions of SheKnows, LLC or any of its affiliates and they have not been reviewed by an expert in a related field or any member of the SheKnows editorial staff for accuracy, balance or objectivity. Content and other information presented on the Site are not a substitute for professional advice, counseling, diagnosis, or treatment. Never delay or disregard seeking professional medical or mental health advice from your physician or other qualified health provider because of something you have read on SheKnows. SheKnows does not endorse any specific product, service or treatment.