Best Foods For Optimal Health
Superfoods are those foods that provide optimal nutrition and have been shown to ward off heart disease, cancer and high cholesterol -- and are delicious to boot! Find out the top 10 superfoods and learn how to squeeze them into your diet.
(page 2 of 2)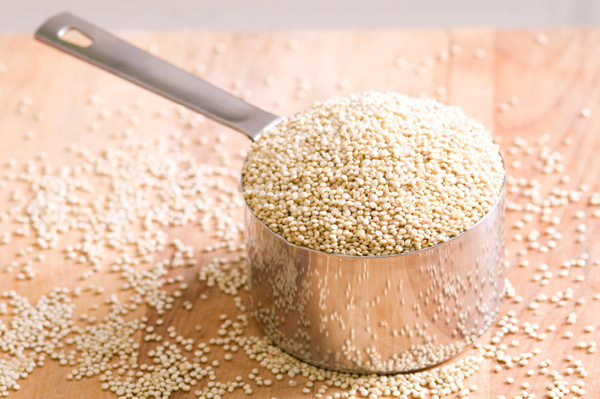 Salmon
Salmon is a fish rich in omega-3 fatty acids that has been shown to prevent diseases including heart disease, arthritis and Alzheimer's. Studies have shown it may even help fight depression!
The American Heart Association recommends two servings a week of fish, such as salmon, however sardines or herring are other good options. Baked or grilled salmon is delicious and, for a kid-friendly option, use canned salmon (most of which is wild salmon, which is preferred over farmed salmon) to make salmon cakes or patties.
Dark greens
Your mom was right when she told you to eat your greens! Green veggies such as spinach, broccoli, kale, collard greens and asparagus are all full of phytonutrients, vitamins A and C, iron and calcium. Aim for at least four servings of vegetables per day.
"Spinach is an amazing superfood, but I find it difficult to eat fresh spinach without dousing it in fatty salad dressing," says Kristi Story of The Budget Diet. "The solution? Two cups of fresh spinach will cook down to about 1/3 cup, and can easily be mixed into your favorite foods without altering the taste!" She recommends mixing spinach into spaghetti sauce or casseroles. This would be a great way to incorporate this superfood into your kid's diet.
Yogurt
Yogurt gets its superfood badge because not only is it high in calcium (more than milk), but it contains healthy "probiotics" that studies show may help increase your immune system, help with digestive tract disorders, irritable bowel syndrome, vaginal infections and may even decrease your risk of breast cancer.
Aim for three to five servings a week of yogurt. Have a cup of yogurt for breakfast or an afternoon snack (paired with blueberries or strawberries for a superfood double dose!), make a parfait with fruit and granola or mix it into a smoothie with other superfood fruits.
Quinoa
Pronounced keen-wah, this nutritious grain is a complete protein, meaning it contains all the amino acids needed to build muscle -- unlike meat and eggs. It has twice the protein of other cereal grains and still has fewer carbohydrates.
"[Quinoa] is an ancient, nourishing, protein rich grain that is easily digested, quick to cook and easy to flavor," says Juliana Mitchell of Free and Alive. " I enjoy cooking it up in some veggie broth and olive oil and with whichever fresh vegetables I have on hand (think chopped carrots, diced green peppers and broccoli florets). In this way I enjoy it as a primary grain dish. "
She also recommends chilling the leftovers and eating them the next day over a bed of greens with avocado. "It can also be sweet in the way that we can enjoy oats or farina as a warm breakfast cereal," she says. "Start your day with quinoa cooked up with honey and cinnamon or with blueberries and agave."
BrusselS spRouts
"These nutrient packed veggies are one of the vegetables with the highest vitamin C content," says Livestrong.com nutrition advisor, Alyse Levine, M.S., registered dietician. Vitamin C is needed to make collagen, which, among other things, can help lessen the appearance of wrinkles and fine lines.
"Brussels sprouts are also a great source of fiber, folic acid and the powerful phytonutrient called sulforaphane," she says.
Brussels sprouts can be prepared in a variety of ways, including sautéed, slow roasted or steamed.
Check out some delicious Brussels sprout recipes, along with tips for preparing them, here! >>
More healthy eating tips
---
The opinions expressed in this article are of the author and the author alone. They do not reflect the opinions of SheKnows, LLC or any of its affiliates and they have not been reviewed by an expert in a related field or any member of the SheKnows editorial staff for accuracy, balance or objectivity. Content and other information presented on the Site are not a substitute for professional advice, counseling, diagnosis, or treatment. Never delay or disregard seeking professional medical or mental health advice from your physician or other qualified health provider because of something you have read on SheKnows. SheKnows does not endorse any specific product, service or treatment.