Dietary Fiber 101
Fiber. High-fiber. Fiber-rich. These are the words that come up whenever we talk about developing and maintaining a healthy diet. But what exactly is fiber, and why is it so important to have it in our diets?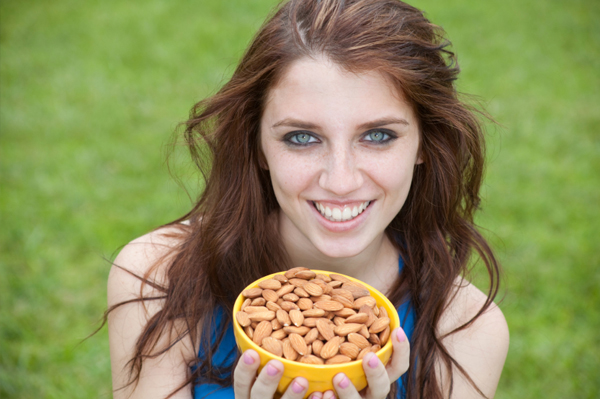 What is fiber?
Fiber is that part of plant foods that your body can't digest or absorb. It is also referred to as roughage or bulk. "By classification, fiber is considered an indigestible carbohydrate," explains Dr. Elaine Rancatore of 2RHealth. But fiber is very different from other carbohydrates -- and much lower in calories!
Although fiber is not digestible, it is good for the body in many ways, says naturopathic physician Wendy Wells. "Eating fiber increases the immune system in your gut, feeds the good probiotic bacteria there, keeps the digestive lining healthy and absorbs and pulls out excess hormones, cholesterol, fat and toxins from the body."
"Many of the health problems we face start from a poor or sluggish digestion caused from built-up waste material in our colon," says Siv Sjholm, nutrition expert and founder of Success is Vitality. "Fiber helps us digest and pass the foods we eat. By increasing our fiber intake, we decrease the risks of common diseases such as cardiovascular disease, cancer, diabetes and obesity."
Where is fiber found?
fruits, vegetables, beans, peas, lentils
nuts and seeds
whole grains
What are the health benefits of fiber?
Fiber provides a number of very important health benefits, says nutrition and wellness coach Michelle Pfennighaus:
Fiber slows the absorption of sugar into your bloodstream to help maintain stable blood sugar levels and help prevent Type 2 diabetes.
Fiber lowers bad LDL cholesterol and promotes heart health.
Fiber helps keep you feeling full and satisfied and more in control of your appetite and weight.
Fiber keeps your digestive system healthy and regular, helping you to avoid constipation and the risk of diverticulitis.
Fiber reduces the risk of certain types of cancer, including colon and breast cancer.
What are the different types of fiber?
There are two types of dietary fiber, and you need both.
Insoluble fiber adds the bulk needed to clean out the colon and regulate bowel movements. This fiber, or roughage, acts like a sponge. As it absorbs water, it swells inside your intestine and produces a feeling of fullness. The insoluble fiber moves through the digestive system to remove waste, toxins and materials your body doesn't need.
Soluble fiber comes from fruit, some vegetables, brown rice, beans, barley peas, lentils, oats and bran. Soluble fiber mixes with water and digestive enzymes made by the liver to create a gel. This gel works chemically to prevent and reduce the body's absorption of substances that may be harmful. It is soluble fiber that helps control blood sugar and reduces cholesterol.
More on the benefits of fiber
---
The opinions expressed in this article are of the author and the author alone. They do not reflect the opinions of SheKnows, LLC or any of its affiliates and they have not been reviewed by an expert in a related field or any member of the SheKnows editorial staff for accuracy, balance or objectivity. Content and other information presented on the Site are not a substitute for professional advice, counseling, diagnosis, or treatment. Never delay or disregard seeking professional medical or mental health advice from your physician or other qualified health provider because of something you have read on SheKnows. SheKnows does not endorse any specific product, service or treatment.