Why Dietary Fiber Is Important
Fiber itself has no nutritional value -- it can't even be digested. Yet fiber is such an important part of a healthy diet. Here are just some of the health benefits we get from fiber.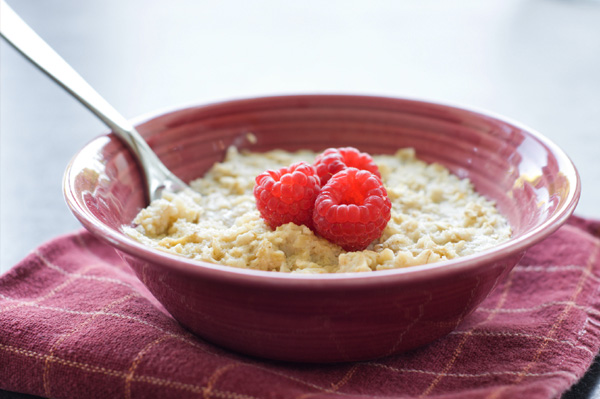 Improves heart health
"Fiber-rich diets help reduce cholesterol levels, thereby reducing the risk for heart disease," says Dr. Elaine Rancatore, nutrition expert and founder of 2RHealth. Even though the fiber is just passing through, so to speak, it contributes greatly to improved cardiovascular health.
Maintains healthy bowel function
"Many health issues we have start from a poor or sluggish digestion caused by built-up waste material in our colon," says Siv Sjholm, who offers personalized nutrition and health counseling. "Fiber helps us digest and pass the foods we eat through our system."
Simply put, fiber keeps you regular by preventing constipation, says Dr. Joanna Dolgoff, author of Red Light, Green Light, Eat Right. "It also decreases the risk of hemorrhoids and diverticulosis."
Fights colon cancer
Researchers at the National Cancer Institute (NCI) believe that fiber protects the body from colon cancer, as well as cancers developing in the small intestine. Their studies show that individuals with a high intake of fiber, particularly fiber from whole grains, have a reduced risk of developing cancer in the bowel.
Reduces risk of diabetes
A high-fiber diet can control and prevent type II diabetes by promoting healthy blood sugar and blood pressure. "Fiber-rich diets are important for diabetics," says Dr. Rancatore, "because it results in a slower absorption of glucose."
Promotes and maintains weight loss
"Fiber helps in weight management by keeping the stomach full longer," says Rosanne Rust, registered dietician and nutrition consultant. "It helps with appetite control because we aren't hungry as often." If you're hungry between meals, Rust recommends eating an apple.
Reduces PMS symptoms
"Fiber has many benefits, especially for women," says health promotion expert Brooke Worley. "Getting plenty of fiber during the menstrual cycle can reduce bloating and PMS symptoms."
Guards against Breast cancer
"Women should be particularly interested in adding more fiber to their diets," says Sheryl Ellinwood, author of Empowered: A Woman-to-Woman Guide to Preventing and Surviving Breast Cancer. "Fiber helps eliminate estrogen from the body. Too much estrogen leads to a condition called 'estrogen dominance,' which is a huge risk factor for breast cancer."
Replaces less-healthy foods
A less-obvious benefit of fiber is the substitution factor. A bowl of high-fiber oatmeal, for example, is a much better choice than a big plate of greasy sausage. Fiber has no cholesterol and is generally low in calories. Every time you replace a less-healthy food with a high-fiber option, you help your heart, colon, weight, blood sugar and so much more!
More tips for healthy hearts
Heart healthy eating
Joining Shay Pausa is celebrity chef Gale Gand and Dr. Jennifer Mieres. They discuss how what we eat affects our heart.
More on the benefits of fiber
---
The opinions expressed in this article are of the author and the author alone. They do not reflect the opinions of SheKnows, LLC or any of its affiliates and they have not been reviewed by an expert in a related field or any member of the SheKnows editorial staff for accuracy, balance or objectivity. Content and other information presented on the Site are not a substitute for professional advice, counseling, diagnosis, or treatment. Never delay or disregard seeking professional medical or mental health advice from your physician or other qualified health provider because of something you have read on SheKnows. SheKnows does not endorse any specific product, service or treatment.
More From SheKnows Explorer