Healthy Holiday Ingredients
Baking cookies and cakes and preparing delectable meals for your family and friends during the holiday season is a longstanding part of many cultures and traditions. Now you can take some of your favorite recipes and improve their overall nutritional value without jeopardizing their deliciousness by learning how to substitute or add the following secret ingredients.
(page 2 of 3)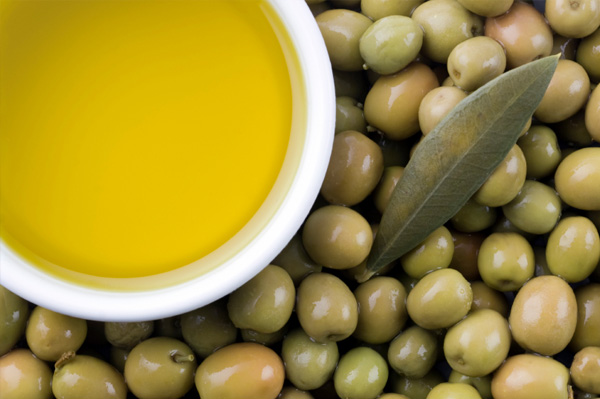 How to use healthy fats in your holiday recipes
Extra virgin olive oil
This oil is extracted from olives by expeller- or cold pressing (unrefined), and is referred to as "extra virgin" when extracted from the first pressing. This oil is usually deeper in color and more flavorful. Since this oil is 78 percent unsaturated and usually stored at room temperature, I recommend adding 100 I.U. of vitamin E to every 16 ounces of olive oil to maintain freshness and stability. It makes for an excellent base oil in dressings, condiments, cooking and baking, and when combining with other fats like coconut oil, flaxseed oil or butter increases its overall goodness and stability.
Virgin coconut oil (organic expeller-pressed)
This oil is extracted from the fruit of coconut (copra) by expeller-pressing, which yields highly nutritious and stable oil that can be stored at room temperature. The majority of fats found in coconut oil come from medium-chain fatty acids, of which lauric acid makes up nearly 60 percent. Lauric acid has potent immune-stimulating properties; in fact, it is added to infant formulas because of its anti-viral, anti-bacterial and anti-fungal properties. It can be used alone or in combination with olive oil in a one-to-one ratio for sautéing or cooking. This combination produces a highly stable oil able to withstand higher temperatures.
Organic flaxseed oil (cold-pressed)
Because of its naturally high amounts of omega-3 (alpha linolenic acid) fats, flaxseed oil is unstable at room temperature and should never be heated. When combined with extra virgin olive oil it makes for an excellent heart-healthy oil blend. I recommend combining two parts olive oil to one part flaxseed oil, which can be used as an oil base for salad dressings and condiments. Flaxseed oil is best kept refrigerated.
Organic butter
Although much maligned by anti-saturated fat zealots, organic butter derived from range-fed (free-roaming) cows is a superior fat source high in beta-carotene (an antioxidant), conjugated linolenic acid (CLA) and butyric acid. More than nine percent of the fat in organic butter comes from CLA, which has strong anti-cancer properties and has been shown to increase lean body mass and decrease body fat. Most of the saturated fat in butter comes from butyric acid, a vital energy source for intestine and colon cells, as well as for gut mucous production that protects against inflammation and cancer cell growth. It can be used alone or in combination with olive oil in a one-to-one ratio for cooking or sautéing.
Up next: Healthy pumpkin spice cake recipe >>
---
The opinions expressed in this article are of the author and the author alone. They do not reflect the opinions of SheKnows, LLC or any of its affiliates and they have not been reviewed by an expert in a related field or any member of the SheKnows editorial staff for accuracy, balance or objectivity. Content and other information presented on the Site are not a substitute for professional advice, counseling, diagnosis, or treatment. Never delay or disregard seeking professional medical or mental health advice from your physician or other qualified health provider because of something you have read on SheKnows. SheKnows does not endorse any specific product, service or treatment.