Body-Mind
Fitness
Ever notice how much better you feel after a workout? An annoying work problem may not seem quite so bad after a good sweat, and you may have even come up with a viable solution. What if you could tap into that reservoir of calming, problem-solving energy on demand? Mind-body exercise options allow you to do just that. Granted, almost any exercise that gets the heart pumping and oxygen flowing may help, but try these three workouts when you'd like to soothe the mind while you work your body.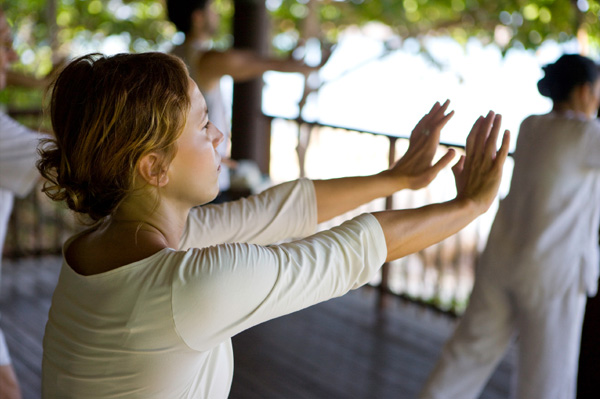 Tai chi
Tai chi uses sensitivity, subtlety, awareness and a connection with the earth and the mind. Plus, the physical benefits of tai chi go beyond its reputation as "moving meditation." Research supports tai chi's ability to reduce stress, depression and anxiety as well as to increase balance. When practiced regularly, tai chi enhances circulation, increases flexibility and reduces chronic pain. It requires no special equipment, knowledge or clothing, making it beneficial for children and baby boomers as well as seniors. Styles of tai chi vary, so look for classes and instructors that best suit your needs. Examples of styles include:
Yang (the most popular style): All movements are slow, soft and circular; fingers are relaxed and held loosely
Chen: Incorporates explosive power moves with softer moves and may be more difficult to learn
Wu: Involves a controlled, narrower stance and a more pronounced body lean
No time for Tai Chi? Try these other 7 health goals >>
Qigong
Qigong uses postures, breathing and focused intention to balance, cleanse and heal the body and, unlike tai chi, is not considered a martial art. Health care professionals often recommend qigong (as well as tai chi) as a healing, alternative medicine. Practitioners of qigong credit its gentle, rhythmic movements for its stress reduction properties and its ability to improve circulatory, respiratory and digestive functions. Blood pressure often drops in those who practice qigong regularly. For more information and to find classes in your area, check out the National Qigong Association.
Yoga
Yoga may best be described as a lifestyle rather than a practice. In addition to the actual exercise portion, the mind-body benefits result from proper breathing, relaxation, diet and meditation. Your success depends on your individual goals (i.e., back pain relief, stress relief, etc.) and finding the right form and teacher. Many styles of yoga exist, but three popular ones include:
Ashtanga: Physically demanding with synchronized breathing and progressive postures; good for improving circulation, flexibility, stamina and a peaceful mind.
Bikram: Also known as "hot yoga," Bikram is performed in a room heated to 95 to 105 degrees. Proponents claim it helps improves flexibility and prevent injuries.
Hatha: The foundation of all yoga styles, hatha yoga incorporates postures with breathing and meditation into a complete system for achieving self-realization.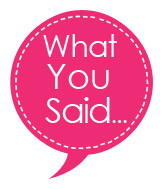 Learn more about yoga on SheKnows >>
"The best antidotes to stress that I have found are laughter and Iyengar yoga, which I have practiced for over 10 years." - From Discovering Yoga on SheKnows
More on mind-body fitness techniques:
---
The opinions expressed in this article are of the author and the author alone. They do not reflect the opinions of SheKnows, LLC or any of its affiliates and they have not been reviewed by an expert in a related field or any member of the SheKnows editorial staff for accuracy, balance or objectivity. Content and other information presented on the Site are not a substitute for professional advice, counseling, diagnosis, or treatment. Never delay or disregard seeking professional medical or mental health advice from your physician or other qualified health provider because of something you have read on SheKnows. SheKnows does not endorse any specific product, service or treatment.