Healthiest Places
To Live In The US
A whopping 68 percent of American adults meet the criteria for being overweight or obesity, according to the January 2010 issue of The Journal of the American Medical Association. However, just because the majority of our nation is tipping the scales, there are people and places that are doing their best to fight our national obesity crisis. A good example is Mississippi lawmakers trying to act as role models of health for their constituents, who rank as the fattest in the nation. Perhaps shining a light on what other folks are doing right can you get you moving the right direction. Here are the healthiest cities in America – and whether or not you live in one of them, you can still take their cue to exercise, eat right and maintain a healthy weight.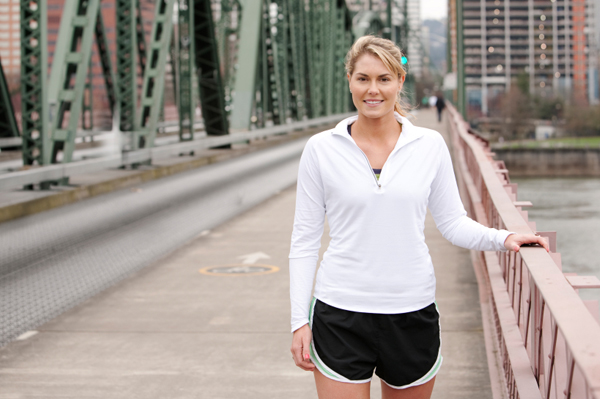 Healthiest US Cities
From cities with an emphasis on promoting exercise to reducing smoking rates, these are places where the residents have an edge on staying fit and healthy.
1. Portland, Oregon
With 227 parks and 146 miles of forested hiking trails, this Northwest hot spot is an outdoor enthusiast's paradise and was recently named the greenest city in the states by American Cities Business Journals. In addition, research suggests that Portland women are least likely to die of breast cancer, and the availability of healthy restaurants doesn't hurt either (Cooking Light ranked Portland second on its Best Cities list for good for you eats).
2. Boulder, Colorado
Research shows happiness is truly a sign of health, and believe it or not, Disney is not the happiest place in America. According to a recent Gallup poll, Boulder is the place to be! The city ranked first in terms of work experience and fourth in terms of overall healthy behaviors among cities of similar size.
3. Provo, Utah
If you're looking to give your lungs a break, the smoke-free air of Utah's third largest city could be the perfect place. The Provo metro area boasts a population of more than 95 percent non-smokers, according to CDC statistics. That's more folks who have kicked the habit than any other city in the states. And they're not supplementing with fast food; Provo has one of the lowest rates per capita of fast food joints in the nation.
4. San Francisco, California
A city that has stood out as a pioneer in providing access to healthcare for the uninsured, the Bay area gets high marks particularly for the health of its female residents. WomenCo.com, a social networking site for women professionals, ranked San Francisco as the #1 best city for women in the US.
5. Roseville, Minnesota
If you've stepped on the Wii Fit lately only to be informed your body mass index (BMI) is aging your body, hop a plane for the Midwest. The folks in Roseville were voted the skinniest in the country thanks to BMIs that show they're carrying just the right amount of weight for their height. No surprise, health care organization Kaiser Permanente happens to be the city's largest employer.
6. Madison, Wisconsin
These Badger State residents sport the whitest teeth in the nation, according to a "Cleanest and Dirtiest Teeth" ranking by Men's Health in November 2009. Oral health is considered an indicator of overall health – a poorly maintained mouth opens the body up to myriad other problems – but Wisconsin's second largest city offers a taste of health. Men's Health agrees – they call Madison the best place for men in the nation.
7. San Jose, California
Ranked number one in a healthy cities list by vitamin maker Centrum, San Jose has long boasted high rates of mental wellness, and according to the Centrum study, also has the best scores in low rates of cigarette smoking and high consumption of fruits and vegetables. It's also the city where residents are most likely to lift weights and do some form of aerobic exercise. No wonder San Jose has one of the longest life expectancies of American cities (78.1 for men, 82.2 for women).
8. Washington, DC
The nation's capital has enjoyed the number two spot on a host of healthy cities lists over the years, and it stands out as the best city on the East Coast. Although it's on the American Lung Association's top 25 worst cities in terms of air quality, the city is working to reduce pollution and is notably strict about environmental violations that affect the lives of the citizenry. The residents are among the most likely to exercise on a regular basis, according to the Women's Health "Best Cities for Women" list, and nearby Montgomery County, Maryland, where many DC workers actually live, has one of the best life expectancy rates for Americans.
9. Austin, Texas
The music capital of the Southwest has some of the cleanest drinking water in the country and the Centers for Disease Control (CDC) gives Austin high marks for its residents' adherence to a regular regimen of physical activity.
10. Honolulu, Hawaii
Women are expected to live longer in the sunny Hawaiian capital than any other city in the country, and the sun may play a major role. The access to sunlight has been definitively linked to enhanced mental health, and residents have a good grasp on handling their sunscreen. In addition, according to AOL's Total Beauty list of "Cities with the Best Skin," skin health for these folks is among the best in the country, thanks in part to excellent air quality.
Regardless of your locale, simply improving your lifestyle to include elements of the healthiest cities in the US will keep you out of the 68 percent of the population classified as overweight or obese as well as improve the quality of your life.
More on regional health and fitness
---
The opinions expressed in this article are of the author and the author alone. They do not reflect the opinions of SheKnows, LLC or any of its affiliates and they have not been reviewed by an expert in a related field or any member of the SheKnows editorial staff for accuracy, balance or objectivity. Content and other information presented on the Site are not a substitute for professional advice, counseling, diagnosis, or treatment. Never delay or disregard seeking professional medical or mental health advice from your physician or other qualified health provider because of something you have read on SheKnows. SheKnows does not endorse any specific product, service or treatment.