Grumble, Grumble
When there's inflammation, constipation or any distress, your intestinal tract can't do its job. Listening to your gut's SOS is a sure way to cure what ails your belly and to prevent potentially serious health hazards down the road.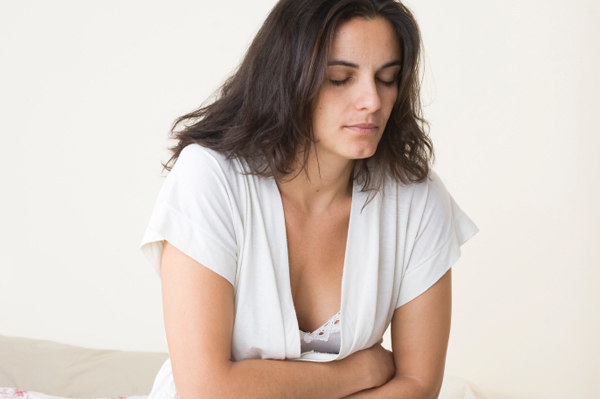 Although your brain is the head honcho of your body, your digestive tract is the central processing unit. From beginning to end, a healthy digestive tract is critical to feeling good, functioning well and avoiding some pretty serious diseases. The digestive tract is designed to take in nutrients to feed every cell of your body; it also serves as a key support system for your immune system.
Early symptoms
What's noteworthy is how often your symptoms appear, when (always after eating?) and to what degree. If you experience any of the following symptoms on more than an ate-and-drank-too-much-last-night basis, it's time to pay close attention:
Regular upper indigestion or heartburn
Regular gas, bloating or flatulence
Partially digested food or oils in the stool
Intestinal cramping or pain with foods or with defecation
Joint pain or stiffness and skin problems
Diarrhea
Constipation
Vomiting
Belching, regurgitation, throat clearing, sore throat
Occult (hidden) blood in stool
Health Issues That Affect Digestive Functioning
When your GI tract is constantly off kilter, you run the risk of actually creating systemic (throughout your body) inflammation, which can lead to an overactive immune response, increased oxidative stress, insulin resistance and increased fat tissue deposits. Be aware of the following types of issues:
Malabsorption. This is your body's inability to absorb adequate nutrients. Your weight may actually increase although you're starving your body of the nutrition it needs.
Immune system issues. A poor immune function, chronic infection and other issues can trigger autoimmune diseases that strike the GI tract.
Food sensitivities or food allergies. Food sensitivities are common and often the cause of digestive problems.
Common allergies or sensitivities include gluten, dairy, eggs and MSG, and can lead to intense cravings for the very food that causes the imbalance.
Lactose intolerance is caused by your body's inability to make the enzyme that digests the lactose sugar in milk. Eating foods with lactose causes many of the intestinal or abdominal problems of malabsorption. Lactose intolerance is often an early warning sign of potential gluten intolerance. And in turn, unchecked gluten intolerance can lead to the more serious celiac disease.
Progressive deterioration of the intestinal wall. This can lead to leaky gut syndrome, irritable bowel syndrome (IBS), diverticulitis or Crohn's disease.
Diverting Digestive Distress
The cause of many digestive disruptions and GI diseases is often poor nutrition, which leads to an imbalance in the intestinal flora of the gut. The friendly bacteria living in our digestive tracts are almost like organs in our bodies, and critical ones at that. Yet our regular, high-carb American diet heavy on sugars and processed foods creates the perfect recipe for dysbiosis, a condition that results when bad bacteria and yeast have overgrown in the intestinal tract. Dysbiosis is often linked with yeast infections, irritable bowel syndrome and rheumatoid arthritis. A round of antibiotics can cause dysbiosis because they kill the bad and the good bacteria. It's good practice to supplement with probiotics after a course of antibiotics to replace the good bugs.
Other ways to improve your digestive health include:
lowering your sugar, wheat and dairy intake
eating well-balanced, nutritious meals
taking a high-quality nutritional supplement, a digestive enzyme with meals and an active-culture probiotic to restore proper bacterial balance
drinking lots of water
chewing your food thoroughly.
If your gut is chronically telling you something, learn to listen. Maintaining strong GI health is a critical pathway to overall well being and in many cases, disease prevention.
---
The opinions expressed in this article are of the author and the author alone. They do not reflect the opinions of SheKnows, LLC or any of its affiliates and they have not been reviewed by an expert in a related field or any member of the SheKnows editorial staff for accuracy, balance or objectivity. Content and other information presented on the Site are not a substitute for professional advice, counseling, diagnosis, or treatment. Never delay or disregard seeking professional medical or mental health advice from your physician or other qualified health provider because of something you have read on SheKnows. SheKnows does not endorse any specific product, service or treatment.