Celebrity
Fitness Tips
It's true: Many of those red carpet celebs with enviable tight abs and toned limbs have an expensive entourage of personal trainers, diet gurus and motivational coaches to help them achieve their A-list shape. However, just because you don't have the bank roll to hire a red carpet fitness crew doesn't mean you can't have a star-caliber body. Cornel Chin, high profile celebrity fitness expert and author of Celebrity Body on a Budget, shares how you can get an A-list shape up even if you do have shallow pockets.
(page 2 of 2)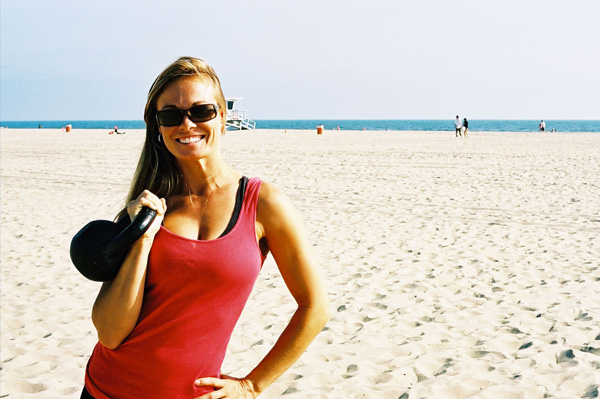 4 Budget-friendly fitness strategies
No matter how tight your budget, there really are ways in which you, too, can shape up like a celebrity without damaging your savings or income.
Balance strategy
Whatever the area you want to work, you need to focus on the overall importance of the two key body fat and weight loss components: diet and cardiovascular exercise. Once you address the fat, you can hone in on working to tone your underlying muscles. You need a balance of both, or you won't get results.
>> Keys to a good fitness routine
Cardio strategy
Cardiovascular exercises like fast walking, running, jumping rope, swimming, bike riding or energetic cardio classes, such as spinning, body combat and body pump, will burn calories and trim the fat. For best results, do 30 to 60 minutes of cardio three to five days a week. Best of all, these activities either cost you nothing or are included in the cost of your health club membership (which you've already paid for and should be using!).
>> 3 Calorie-shredding cardio workouts
Hone and tone strategy
For serious body sculpting, you'll need to isolate and exercise the individual muscles. You can formulate an excellent workout to include exercises that use little or no major equipment. Exercises that include the use of body weight exercises, free weights (dumbbells), resistance bands and tubes, the Fit Stick or kettlebells will target even the most stubborn of areas. Aim for two to three sessions of toning exercises per week, performing three to four sets of 12 to 16 repetitions per body part.
You can turn any room in your home into your own mini gym. Fitness tools are reasonably priced and you can often find them used (many people buy them with the best of intentions only to stick them in a corner).
>> Kick-butt kettlebell exercises
Eating strategy
Your diet should consist of a good measure of protein, quality carbohydrates and fiber, thrown in with plenty of fresh fruits and vegetables coupled with a low intake of saturated fat. Additionally, keep your body hydrated with an abundance of fluid. Cleaning up your diet and making sure you don't consume an excess of calories will keep your body fat low and cultivate great muscle definition.
>> Try these 30 expert diet tips
Do the best you can
Remember, every person is unique with his or her own body and no matter how desperate you want the body of your favorite celebrity, do the best you can and you will get your body's best results.
---
Keep reading for more fab fitness tips
For more celebrity fitness tips and information on Celebrity Body on a Budget, visit cmcfit.co.uk.

---
The opinions expressed in this article are of the author and the author alone. They do not reflect the opinions of SheKnows, LLC or any of its affiliates and they have not been reviewed by an expert in a related field or any member of the SheKnows editorial staff for accuracy, balance or objectivity. Content and other information presented on the Site are not a substitute for professional advice, counseling, diagnosis, or treatment. Never delay or disregard seeking professional medical or mental health advice from your physician or other qualified health provider because of something you have read on SheKnows. SheKnows does not endorse any specific product, service or treatment.