Sex: Oral Cancer And HPV
Though the human papilloma virus (HPV), a sexually transmitted disease with over 30 different strains, is recognized as the major cause of cervical cancer, many people are unaware that HPV can also cause oral cancer. According to Dr Helaine Smith, one of Boston's best cosmetic dentists, you don't have to have intercourse to transmit HPV; even oral sex puts you at risk for contracting the disease and raises your risk of developing cancers of the mouth and throat.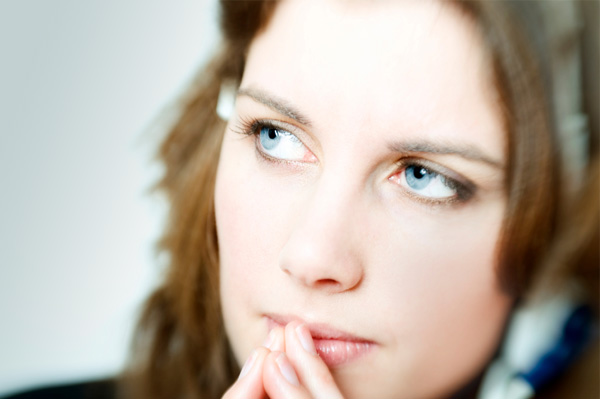 HPV can be transmitted gentially and orally
Abstaining from intercourse is one way to reduce your risk of getting cervical cancer, but if you substitute oral sex as your sexual contact of choice, you raise the chances of developing oral cancer, instead.
"A recent study at Johns Hopkins Oncology Center studied 253 patients diagnosed with head and neck cancer [and found that in] 25 percent of the cases, the tissue taken from the tumors was HPV positive and HPV-16 was present in 90 percent of these positive tissues," says Dr Smith. "The 25 percent were also non-smokers, further establishing the link between HPV and oral cancer (smoking has also been closely linked to oral cancer). Another study stated that people who had a previous oral infection of HPV were 32 times more likely to develop oral cancer."
HPV can invade many parts of the body
According to Dr Smith, the lining of the vagina and cervix is very similar to the lining inside the mouth, meaning oral sex is just as high-risk for cancers as sexual intercourse or other sexual acts.
The dental expert says, "HPV infects epithelial cells of skin and mucosa. Epithelial-lined surfaces include all areas of the body covered by skin and mucosa, such as the mouth, throat, tongue, tonsils, vagina, penis and anus. The virus can live in any of [these] body parts."
Beware of oral warts and lesions
Two types of HPV, strains HPV-6 and HPV-11, are associated with the formation of genital warts. These strains are not associated with cancer. However, when transmitted orally, they can cause warts to grow in the mouth.
Dr Smith explains, "The warts, small lesions that look like cauliflower, grow on the gums or back of the throat or tongue. These can be removed and studied under a microscope to ensure they are non-cancerous. They usually do not create any sensation or pain or burning, so a proper oral examination by a dentist or health care professional will detect these lesions."

Though there isn't a life-threatening danger from transmitting the types of HPV that cause warts, the other strains of HPV that have been linked to cervical cancer – HPV-16, HPV-18, HPV-31, and HPV-45 – have also been linked to oral cancer. According to the American Cancer Society, HPV-16 may be a factor in 20 to 30 percent of oral and oralpharyngeal cancers, both potentially fatal. These strains of HPV may have no symptoms until they develop into cancer.
Dr Smith warns, "Signs of oral cancer include a lesion that does not heal and that is red or white in color." If you notice any changes in your mouth, gum or throat tissue, see a dental expert or your doctor immediately.
Oral cancer claims more lives than cervical cancer
According to the American Dental Association (ADA), oral cancer strikes over 34,000 Americans annually, and over 25 percent of those diagnosed will die of the disease. Oral cancer claims more lives than cervical cancer or melanoma, two other potentially deadly types of cancer.
A growing concern, according to Dr Smith, is that recent studies have shown a nearly five-fold increase in the incidence of oral cancer in individuals under age 40, many with no known risk factors. She explains, "Researchers at John Hopkins compared patients who had oral cancer with those who did not. The study revealed that those patients who had one to five oral sex partners doubled their risk for throat cancer and those with more than five [oral sex partners] increased their risk by 250 percent. Those with high numbers of partners increased their risk for the HPV-16 strain of the virus by 750 percent."
Early detection is crucial in treating oral cancer
In addition to using condoms (which do not completely eliminate the risk of HPV transmission), having open and honest communication with your sexual partner, and limiting your number of sexual partners, getting regular dental exams is critical in detecting signs of HPV-related oral cancer. Dentists are now able to more easily check for oral cancer with a new diagnostic tool called ViziLite Plus.
"ViziLite Plus, which is FDA approved, is a chemiluminescent light source that helps detect potentially cancerous lesions, used in conjunction with a blue phenothiazine dye to mark the lesions," explains Dr Smith. "Early detection and diagnosis can make a tremendous difference in life expectancy: oral cancer is 90 percent curable when found in its early stages...unfortunately, 70 percent of oral cancers are diagnosed in the late stages, III and IV, leading to a five-year survival rate of 57 percent."
Keeping your regular dental appointments is certainly crucial for your dental health, but now you know it can also detect cancer-related changes in your mouth and even save your life. If it's been a while since you've had a teeth cleaning or dental exam, make an appointment and talk to your dentist about the ViziLite Plus and ways to reduce your risk of developing HPV-related oral cancer.
More on HPV
---
The opinions expressed in this article are of the author and the author alone. They do not reflect the opinions of SheKnows, LLC or any of its affiliates and they have not been reviewed by an expert in a related field or any member of the SheKnows editorial staff for accuracy, balance or objectivity. Content and other information presented on the Site are not a substitute for professional advice, counseling, diagnosis, or treatment. Never delay or disregard seeking professional medical or mental health advice from your physician or other qualified health provider because of something you have read on SheKnows. SheKnows does not endorse any specific product, service or treatment.