Spring Cleaning
For Your Health
Just like your home, your body deserves a little spring cleaning and updating every now and then. So this spring, take the time to visit with your doctor and get a few tests that could change your health for the better. Here's a list of medical tests that can help catch health issues early - and the dangers of not getting tested.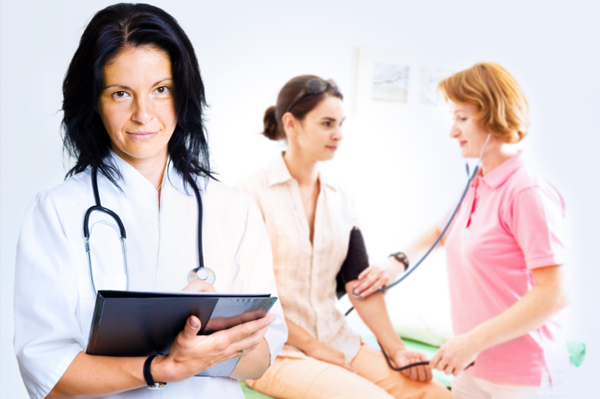 STD Test
What it is: Routine STD tests will screen you for dozens of sexually transmitted conditions including chlamydia, gonorrhea and HIV.Why you need it: Without a test, it's hard to detect an STD. Many symptoms aren't immediately apparent and, in some cases, common symptoms won't even occur.What could happen: Many STDs, if left untreated, could result in infertility and other health complications, like cancer.Who should be screened: Anyone who is sexually active.
Mole Check
What it is: A doctor or dermatologist will scan your body for signs of melanoma or other skin conditions that could lead to cancer.Why you need it: Melanoma is the deadliest form of skin cancer and is usually caught by doctors who notice a change in a mole's size, shape or color.What could happen: Opting out of a mole check could increase your chances of developing other skin cancers like basal skin cell carcinoma.Who should be screened: Everyone including you children (Click for tips on skincare for children)
Pap Smear
What it is: A routine screening for things like HPV and cervical cancer.Why you need it: HPV is often called the silent killer. It almost never shows signs or symptoms.What could happen: HPV is a leading cause of cervical cancer. And without a pap smear, your doctor may miss precancerous lesions. (Learn more about the HPV vaccine Gardasil)Who should be screened: Women in their 20s, 30s and 40s and teen girls who are sexually active.
Mammogram
What it is: A check for precancerous lumps in your breasts.Why you need it: One of the most common ways women detect breast cancer is by performing self exams, or by getting screened by a doctor. A mammogram, an x-ray of the soft tissues of the breast, is even more reliable in detecting the beginning stages of the disease.What could happen: You could develop a serious case of breast cancer.Who should be screened: Anyone over 40. But women of all ages should perform self breast exams at least once a month.
Eye Exam
What it is: A retinal scan of your eyes by an optometrist. It tests for things like glaucoma, macular degeneration and cataracts. It can also test your eyesight, so if you need glasses they can be prescribed for you.Why you need it: Eyesight worsens with age and getting tested could prevent serious degenerative conditions.What could happen: Your vision could be impaired and, in some cases, you could even go blind.Who should be screened: People over 30.
Physical
What it is: A yearly exam by your doctor to check everything from your blood pressure to your cholesterol levels. If you have a family history of certain diseases, you can also ask to be screened for diabetes (requiring a test of your blood glucose level) or thyroid problems (requriring a test for your thyroid stimulating hormone level).Why you need it: Prevention is key. Having a physical can tell you if you're at risk of developing dozens of conditions from heart disease to cancer.What could happen: You could cause irreversible damage to your heart and other organs or you could develop one of many dangerous conditions or diseases.Who should be screened: Everyone over 20.
Rectal Exam
What it is: A routine exam that tests for several treatable conditions like colon cancer and irritable bowel syndrome.Why you need it: It's a handy preventative exam that will let you know if you're at risk of developing serious digestive conditions in the future, or if there are any changes you should be making to your diet. (10 Tips for digestive health)What could happen: In the worst cases, you could develop a serious condition like colon cancer (and men may develop prostate cancer).Who should be screened: Everyone, especially people over 40
More on medical tests
4 Tips to consider before taking a home pregnancy test
Understanding the AFP test 
Easy ways to organize your family's medical records
---
The opinions expressed in this article are of the author and the author alone. They do not reflect the opinions of SheKnows, LLC or any of its affiliates and they have not been reviewed by an expert in a related field or any member of the SheKnows editorial staff for accuracy, balance or objectivity. Content and other information presented on the Site are not a substitute for professional advice, counseling, diagnosis, or treatment. Never delay or disregard seeking professional medical or mental health advice from your physician or other qualified health provider because of something you have read on SheKnows. SheKnows does not endorse any specific product, service or treatment.