Super Smile: Braces For Grown-Ups
The typical mom visiting the orthodontist's office sits in the waiting room while her child gets his braces adjusted. However, times are changing. In ever-increasing numbers, the mom is the patient. In fact, more adults than ever are now wearing braces.
Join the club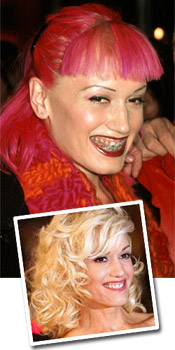 More than 1 million Americans and Canadians currently wear braces (or so estimates the Academy of General Dentistry). Even celebs like Tom Cruise, Gwen Stefani (shown at right) and Nicolas Cage have had braces -- while "Ugly Betty" actress America Ferrera has worn them as her TV character, Betty Suarez.So should you consider a trip to the orthodontist?
Should you bite?
Braces do a lot more than give you a great smile. Orthodontia can also help with some important health issues -- like cavities, gum disease, headaches and speaking problems cause by overbites, underbites, an incorrect jaw position or other jaw joint disorders. Find out more about braces for adults in the video below!More information on adult braces & toothcare: