Get Fit With
Gyrotonics
Does yoga make you yawn? Is Pilates just not cutting it? Then consider Gyrotonics - an exercise machine system that uses weights and pulleys and the principles of yoga, ballet and swimming to make you fitter and more flexible.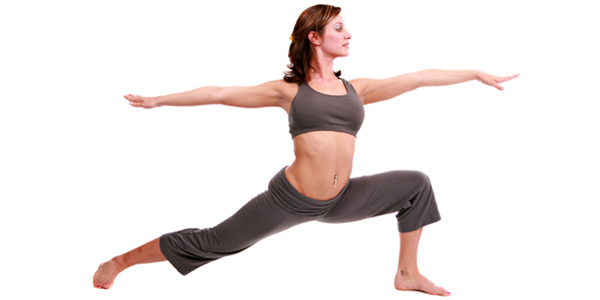 Ten years ago, Gyrotonics was a somewhat obscure exercise practiced mostly by ballet dancers. Today, thanks to its many body-enhancing benefits, Gyrotonics or "Gyro" is one of the fastest growing fitness disciplines in the country, according to a recent survey by the International Dance and Exercise Association (IDEA). An alternative to yoga and Pilates, Gyrotonics' gentle movements sculpt, stretch and strengthen your muscles and joints while improving your mobility and flexibility. So, want to get into the Gyrotonics groove? Here is all the info you need to know.

WHAT IS GYROTONICS?
Using movements that are both circular ("gyro" is the Greek word for spiral) and rhythmic is the brainchild of Juliu Horvath, an ethnic Hungarian born in Romania. Horvath, who was trained as a ballet dancer, sought asylum in the United States in the 1960s and developed the Gyrotonic system there, after an injured Achilles tendon brought his dance career to a halt. The result? A hearty blend of yoga, ballet, tai chi and swimming exercises that encourage the body to lengthen, strengthen and relax.
GYRO WITH GYROTONICS MACHINES
Gyro incorporates a series of machines – similar to those used in Pilates – featuring pulleys, straps and weights. But instead of relying solely on linear movements as Pilates does, the Gyrotonics equipment allows a 360-degree range of motion. Under the guidance of an instructor, you will work your muscles and joints via exercises like leg extensions, dolphin kicks, arm circles and spinal twists.
BENEFITS OF GYROTONICS
Like Pilates and yoga, Gyrotonics is an awesome core strengthener. But its circular movements are also noted for increasing flexibility, overall body strength and joint mobilization. Gyrotonics is a hit among golfers and tennis players as it loosens up the pelvis and improves rotation in the body (Tiger Woods is said to be a fan and other famous followers include Gwyneth Paltrow, Madonna, Liv Tyler and Julianne Moore). The gentleness of Gyrotonics makes it an especially great exercise for those who are recovering from injury or rehabilitating after major surgeries. Gyrotonics even works your fingers and wrists – some experts believe it can even prevent carpal tunnel syndrome.
FIND A GYROTONICS STUDIO NEAR YOU
Because of the specialized equipment involved, you will most likely need to go to a specialized studio;. Expect to pay rates in the range of $50 to $80 for a private hour session or less for group lessons. To find a Gyrotonics studio or instructor near you, consult this
Gyrotonics studio finder
or inquire at your gym or community center about Gyrokinesis classes, which only use mats – no equipment required. For additional info on Gyrotonics, check out Gyrotonics.com.
---
For more exciting ways and reasons to stay fit, visit these links:

Three more reasons to exercise
Five tips to workout without excuses

Burn 500 calories quick