(page 2 of 2)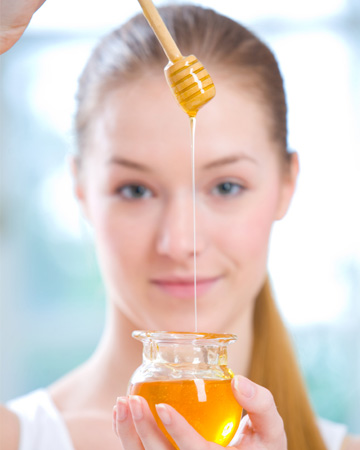 Tame your sweet tooth
If your New Year's resolution is to cut back on your refined sugar intake, it can be an uphill battle to tame your (refined) sweet tooth. Using natural, unprocessed sweeteners can help wean you off the hard stuff; but remember, "natural" doesn't give you a license to overindulge.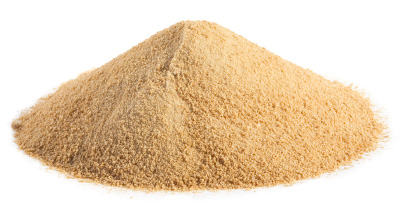 Short for "SUgar CAne NATural," Sucanat is dehydrated sugar cane juice. Field-harvested sugar cane is cut and crushed to extract the cane juice, which is then heated and cooled. The crystals produced from the cooled cane juice are Sucanat.
With a grainy texture, Sucanat has a rich molasses flavor and retains many of sugar cane's original vitamins and minerals, including potassium, calcium, iron and vitamin B6. Sucanat can be substituted 1:1 for white or brown sugar in baking.
Eat: Because of its molasses-like flavor, Sucanat can be used in recipes that typically call for brown sugar, like gingerbread, spice cookies, pumpkin muffins or marinades.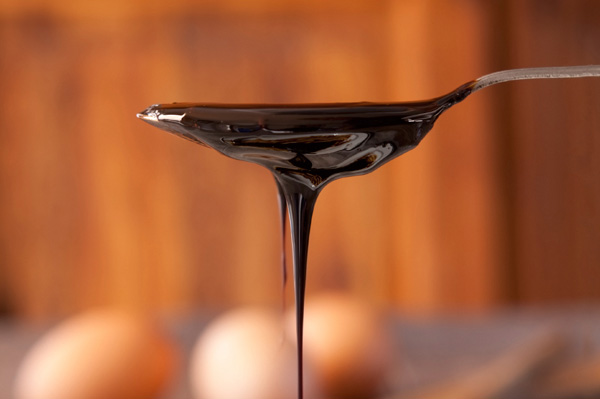 Molasses is the dark liquid byproduct of refined white sugar production. The extracted juices (from either sugar cane or sugar beets) are boiled three times; each boiling produces a different grade of molasses.
Light, medium and blackstrap
The first boiling, shortest in duration, yields cane syrup — also called "light," amber" or "first press" molasses — which contains the highest amount of sugar (65 percent). The second boiling produces a "medium" or "dark" molasses, with a fuller flavor and 60 percent sugar content; it is best used for baking. The third results in blackstrap molasses, a very dark, thick, and robustly flavored molasses with a comparatively low (50 to 55 percent) sugar content.
Unsulphured vs. sulphured
"Unsulphured" molasses is made from sugar cane that has ripened in the sun naturally. "Sulphured" molasses means that the molasses was made from unripened (green) sugar cane to which sulfur dioxide was added (to hasten ripening) and used as a preservative. Since sulfur dioxide can potentially trigger an allergic reaction, always use an organic, unsulphured molasses.
Benefits of blackstrap molasses
Of the three grades of molasses, blackstrap molasses is the most beneficial and nutritious. It is a rich source of minerals, including calcium, magnesium, potassium and iron, as well as manganese, zinc and copper. Blackstrap molasses has a low glycemic index, causing only a small rise in blood sugar and, used in moderation, it can help promote healthy blood sugar levels. Be sure to choose an organic brand of unsulphured blackstrap molasses, such as Wholesome Sweeteners Organic Molasses or Plantation Organic Blackstrap Molasses (Unsulphured).
You can replace 1 cup of sugar with 1-1/3 cups of molasses; at the same time, reduce the liquid in the recipe by 1/3 per cup of sugar replaced.
Organic dark molasses is a great addition to gingerbread, spice cookies and baked beans, as well as barbecue sauces and marinades.
Eat: Stir into tea or cereal; use as a glaze for cooking. Drink 1 tablespoon of organic unsulphured blackstrap molasses stirred into 8 ounces of warm water as a mineral tonic (molasses is a good source of iron).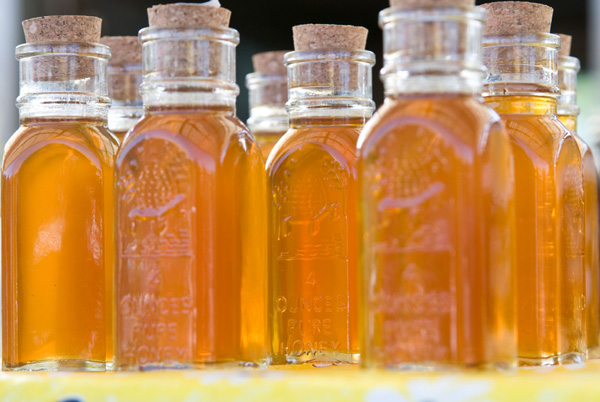 One of the oldest natural sweeteners, raw honey is an antiviral, antibacterial and antifungal. Unlike those processed honey-filled bears at the supermarket, raw honey has not been pasteurized, heated or treated in any way, thereby retaining beneficial minerals, vitamins, enzymes and antioxidants, including B vitamins, magnesium, potassium, sodium chlorine and phosphate. Allergy sufferers who consume local raw honey, which contains pollen specific to the area they live in, may actually build immunity to seasonal allergies over time.
When buying honey, beware of honey labeled "USDA Certified Organic," because there are no USDA standards for organic honey. Canada produces some truly organic honey, like Tropical Traditions organic raw honey. Most organic honey is certified to European Union standards, which require that the surrounding miles where the bees fly are certified organic (no pesticides or chemicals) and what is used inside the hives must not contain any chemicals prohibited by the EU.
Do not eat raw honey if you are allergic to honey in general ("raw" doesn't make a difference!). And if you are new to using raw honey, use in small amounts until you are sure you can tolerate it.
You can replace 1 cup of sugar with 1/2 to 3/4 cup of raw honey; at the same time, reduce the amount of liquid in the recipe by 1/4 cup. Using honey when roasting or baking will brown foods more easily; be sure to reduce the cooking temperature by 25 degrees F.
Eat: Stir into tea to sweeten, drizzle over plain full-fat yogurt and pair with almond butter and apple slices.
More nutrition tips
8 Foods a nutritionist would never eat
4 Snacks to boost brain power
10 Power foods for women
---
The opinions expressed in this article are of the author and the author alone. They do not reflect the opinions of SheKnows, LLC or any of its affiliates and they have not been reviewed by an expert in a related field or any member of the SheKnows editorial staff for accuracy, balance or objectivity. Content and other information presented on the Site are not a substitute for professional advice, counseling, diagnosis, or treatment. Never delay or disregard seeking professional medical or mental health advice from your physician or other qualified health provider because of something you have read on SheKnows. SheKnows does not endorse any specific product, service or treatment.