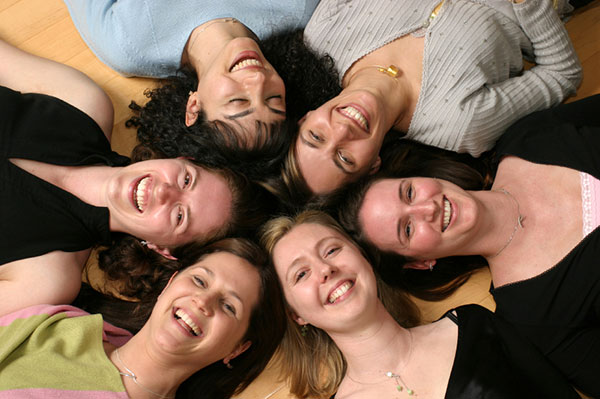 amazing dieting success stories
Dieting can be a roller coaster ride, but these six women have figured out the key to success — and it all begins with the Fast Metabolism Diet.
How is it possible to eat a lot, yet still lose weight? Author Haylie Pomroy has mastered a plan that speeds up your metabolism while reducing stress on other areas of your body, and that plan is outlined in her book, The Fast Metabolism Diet.
Don't believe us? The following six women gave Pomroy's plan a try and are thrilled with the results. These success stories and more can be found on the Fast Metabolism Diet's website.
"... the most food I've ever eaten."
Since starting the program, Barbara M. actually lost more than she initially wanted to lose. Starting at 183 pounds, she is now at 159. "I don't call it a diet because it is a change in eating habits," she said. "I thought I would miss the sugar and coffee, and to my unexpected surprise, I did not." Although she admits she doesn't cook, the easy recipes offered in the Fast Metabolism Diet changed her ways.
"I'm not going to pass on my legacy of obesity to my daughters."
Denise T.'s eating habits consisted of coffee with cream, doughnuts, fast food, candy and very few fruits and vegetables. She says sugar was her drug. The first week on the Fast Metabolism Diet, she craved sugar and went through withdrawal symptoms. By the second week, she felt great. In the first 10 days alone, she lost 12 pounds. "Every morning I wake up and feel thinner," she said. "I have a lot more weight to lose, but for the first time in ages, I actually feel like I will be able to reach my goal weight."
"I feel like myself again!"
After seeing author Haylie Pomroy on Dr. Oz, Pam H. knew she didn't want to be 50 years old and flabby. In just a few weeks, she lost 14 pounds — four more than she originally set out to lose. "I feel like myself again," she said. "I have passed this diet on to so many friends. I love it."
"I never knew I felt so bad until I started feeling so good."
No matter what she did, Donna K. couldn't get rid of her extra 20 pounds. None of her shirts buttoned shut, and she was always exhausted. Add in the osteoarthritis in her elbows, knees and fingers, and Donna hadn't felt good in a very long time. After starting the diet, in 28 days she dropped 17 pounds. Her arthritis pain is gone, and she says she never thought she could live without coffee, sugar and dairy.
"I even became a faster runner."
While athletes often worry about the foods they consume, the Fast Metabolism Diet ensures those requiring food for fuel won't suffer. In fact, Jana W. can attest to that. Not only did she lose her goal weight, she also sleeps better and feels more energized. "I even became a faster runner," she said.
"I was in need of a total makeover, but from the inside out."
Kim M. is getting more compliments than ever. She says the Fast Metabolism Diet has helped her skin clear, her tummy shrink and her shopping ability at the grocery store improve. "Haylie, I can't thank you enough!"
More metabolism stories
7 Ways to boost your metabolism
Boosting your metabolism... naturally
Understanding your metabolism setpoint
---
The opinions expressed in this article are of the author and the author alone. They do not reflect the opinions of SheKnows, LLC or any of its affiliates and they have not been reviewed by an expert in a related field or any member of the SheKnows editorial staff for accuracy, balance or objectivity. Content and other information presented on the Site are not a substitute for professional advice, counseling, diagnosis, or treatment. Never delay or disregard seeking professional medical or mental health advice from your physician or other qualified health provider because of something you have read on SheKnows. SheKnows does not endorse any specific product, service or treatment.