Treat yourself to the newest technology
Enter now to win $800 in prizes!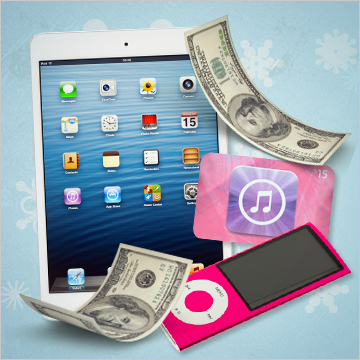 Treat yourself to the newest and best portable technology when you enter to win this ultimate prize package. One lucky winner will get to take home a $500 AmEx Gift Card, a 32 GB iPad Mini, a $250 iTunes gift card, AND a 16 GB iPod Nano. Spend your gift cards on technology essentials, and enjoy the newest Apple products.
Enter now for your chance to win the $500 Tech Treat Giveaway!
Entries are unlimited.