Parenting styles around the world
Interested in how people from different countries raise their children? Enter to win this fun and informational book that will broaden your perception of parenting!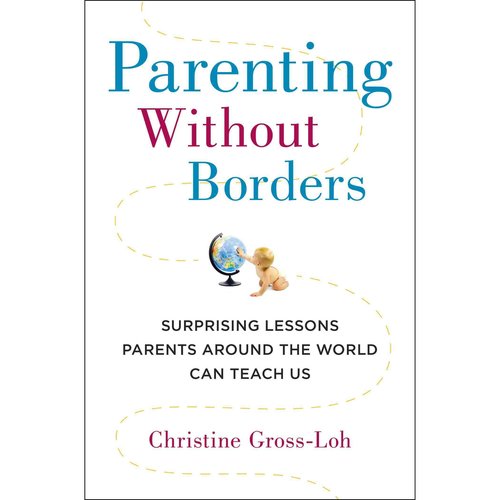 In PARENTING WITHOUT BORDERS: Surprising Lessons Parents Around the World Can Teach Us, journalist and mother Christine Gross-Loh, takes readers on a multicultural tour of the world's parenting practices— from Finland, Sweden, and Germany to France, Japan, China, Italy, and elsewhere to examine how international parents successfully foster creativity, discipline, independence, resilience and academic excellence in their children.
Revealing the surprising ways in which culture shapes accepted practices, Gross-Loh offers objective, science-based insight into what strategies are best for children -- and why -- in a book that is sure to spark new conversations online and in the real world.
Combining the latest psychological and educational research, as well as her own first-hand experience traveling the world as a mother, Gross-Loh's perspective is global in both scope and geography. Divided by topic including sleeping, eating, self-esteem, play, learning, and more, the book weaves together interviews from a wide swath of countries and disciplines including psychology, anthropology, sociology, economics, and neuroscience to answer the universal question: What is best for our children?
Ultimately, PARENTING WITHOUT BORDERS is both a call to action and an international handbook on how to build our own global village -- one that will raise all of our children well.
Enter now to win the Parenting Without Borders Giveaway!
Entries are unlimited!
Check out more SheKnows Giveaways!