Win a dream tree in time for Christmas
Don't yet have a Christmas tree set up, and no time to do it? Ready to make a switch from messy real trees and tangled lights for a beautiful, already-lit lifelike tree you can enjoy for years to come? Well we're giving one lucky winner the "world's finest artificial tree" to create a hassle-free Christmas miracle just in time for this holiday!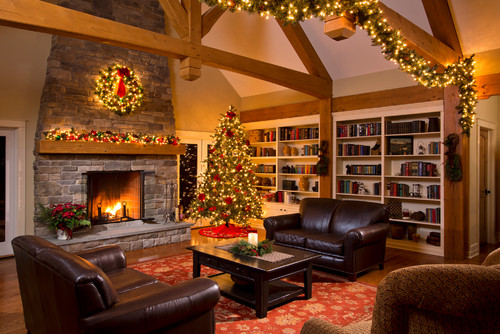 A cozy Christmas is incomplete without a dreamy, twinkling tree. This year, skip the cost and hassle of a real tree by entering to win this giveaway special!
Tree Classics, recognized as the World's Finest Artificial Christmas Trees since 1976, is giving one lucky winner a beautiful pre-lit artificial 7.5 foot Classic Fraser Fir Christmas Tree with white or multicolored lights. The tree boasts highly realistic Real-FeelTM needles, hinged branches for easy setup and a sturdy metal stand. Extra light bulbs and fuses are also included, and the tree is covered by Tree Classics' renowned 5-year foliage and 2-year lights warranty, so you'll be ensured your tree will stay beautiful for many Christmases to come.
We're also including beautiful silver splendor ornaments and the fresh-cut smell of a real tree with ScentSicles so you can have the full Christmas experience in your living room.
Don't wait, enter NOW to win this giveaway in time for Christmas!!!