Make a weekly salad bar go far
Make a buffet line of easy-chop, pick-your-own items. With a few minutes of chopping and a can opener, dinner can be fast, family-friendly and healthy. Spread out kid-favorite salad toppers like shredded cheese, ham, carrots and hard-boiled eggs. Offer parents' picks such as chick peas, cottage cheese, salad shrimp, roasted red peppers, feta cheese, black olives and croutons -- and even your finickiest might try something new. Cut and store extra onions, peppers and other veggies to throw in to a next night's stir fry or pizza.
Click a star to rate it!
Hate it?
Love it?
< Previous Entry
:
Next Entry >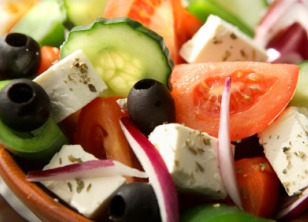 3 OF 10

Top 10 Site Map