Simple. Tasty. Fresh!
May is National Mediterranean Diet Month!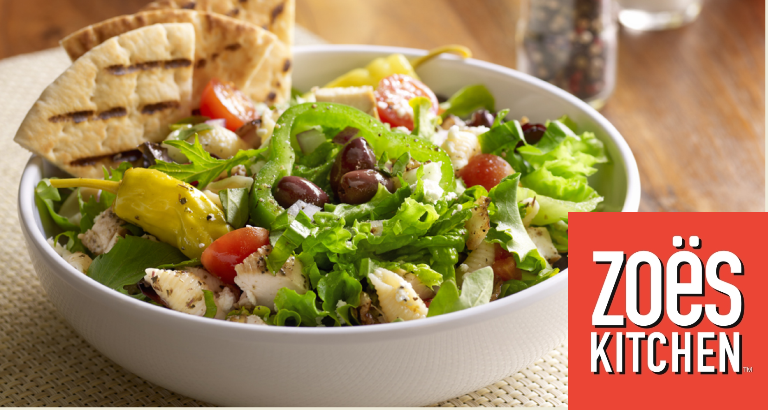 Living a Mediterranean-inspired lifestyle is something we should all be doing. Between keeping our food whole and natural and our bodies and minds exercised and enlightened – this is the way to live! Zoës Kitchen, a fast-casual restaurant that creates homemade Mediterranean-inspired foods, brings you a great Mediterranean-inspired package, sure to help keep you happy, healthy and relaxed this summer! 
The lucky winner of the Zoës Kitchen Mediterranean Month Giveaway will receive the below prizes:
Eat Healthy: 1 year free of Zoës Kitchen – $25.00 a month for 12 months OR a Whole Foods gift card - $250.00 value (depending on the winner's location) to keep family and friends entertained with a good meal.
Flavor Your Food: A $75.00 gift certificate to igourmet.com, a great place to buy Mediterranean cooking essentials, to purchase a case of olive oil to give the food you prepare at home some Mediterranean flair
Relax: A $75.00 gift certificate to a local spa for an olive oil massage or basic massage with oils, because relaxation is key to the Mediterranean lifestyle!
Reward Yourself: A $75.00 gift certificate to your favorite swimwear store - http://www.everythingbutwater.com/ With summer around the corner, days at beach must be spent in style!
Exercise Your Mind: Win $75.00 gift certificate to amazon.com to purchase your favorite beach reads!
Enter now for your chance to win the Zoës Kitchen Mediterranean Month Giveaway!
Entries are unlimited.