Celebrate American Heart Month!
Enter now to win a year of supply of Sara Lee Premium deli meats!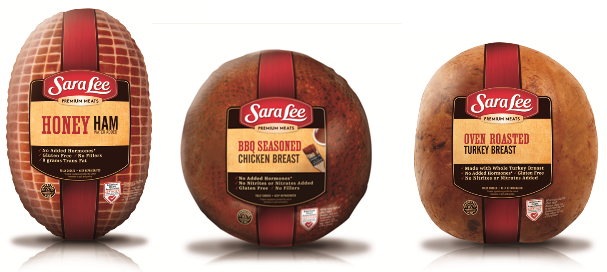 With February's celebration of American Heart Month, consumers have a renewed reason to look for delicious and sensible meal solutions by seeking out products they can feel good about serving their families and deliver on taste. Did you know: Sara Lee Premium Meats sliced-to-order turkey, ham and chicken deli meats feature the American Heart Association Heart-Check mark?
In addition to meeting the American Heart Association criteria for heart-healthy food as part of an overall healthy dietary pattern, Sara Lee Premium Meats is pleased to announce that they have taken steps improve and build upon these product offerings as its sliced-to-order turkey, ham and chicken products now contain:
No added hormones
Zero grams trans fat
No MSG
No gluten
No fillers
No artificial flavors
According to a recent Food and Health survey*, nearly all Americans are trying to improve at least one of their eating habits and are considering various dietary components when making food purchasing decisions.  However, taste continues to be the most important factor when making food purchases—and Sara Lee Premium Meats has improved the quality of its sliced-to-order turkey, chicken and ham products without compromising the great taste that consumers desire.
Three lucky winners will receive a year of supply (12 coupons) of Sara Lee Premium deli meats!
Enter now for your chance to win the Sara Lee Giveaway!
Entries are unlimited. 
Check out more SheKnows Giveaways!