Snack Smarter!
Discover better choices with healthy and delicious snacks from NatureBox!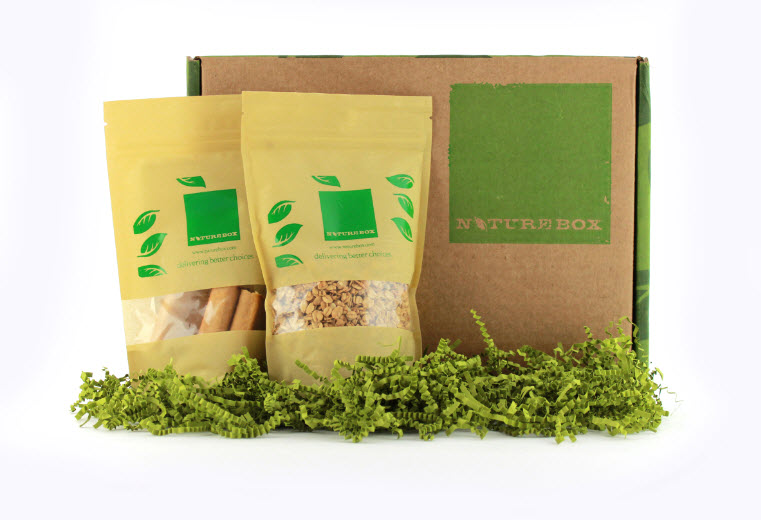 Do you often find yourself reaching for a snack between meals or use snack time to help tide you over when things get busy? So do we! With NatureBox, you can start snacking smarter by cutting out artificial, highly processed snack packs and replacing them with wholesome and tasty snacks made from real, nutritious ingredients. How does it work? NatureBox delivers 4-6 full-sized bags of healthy snacks to your doorstep every month. Our enticing choices such as Cinnamon Spiced Almonds, Sunshine Veggie Chips, and Sun-Ripened White Peaches, change monthly to ensure that snacking stays fun and exciting. NatureBox snacks are sourced by our team and approved by our nutritionists to provide energy, satiety, and delicious new snack options, anytime, anywhere. We do all of the work so you can snack happier and healthier! In addition to eating well, we believe in doing good. For every NatureBox that is sent, we donate one meal to help feed the over 14 million children who go hungry every year in the US. 
Our monthly subscription service is $19.95 per month with no commitments so you can discover better choices and no hassle. It's perfect for busy on-the-go individuals and families who want to cut out processed junk food and have access to a wide variety of delicious snacks that they can feel good about eating. One lucky winner will receive a year long subscription to NatureBox (approximate value $239.40). Three additional winners will receive one month of NatureBox snacks (approximate value $19.95).
NatureBox is pleased to offer a special promo code for SheKnows readers. The promo code SHEKNOWS may be used for 25% off your first month of subscription (please note that the 25% discount is only applicable to the month-to-month subscription. 6 month subscriptions receive 1 month free and 12 month subscriptions receive 3 months free
Click here for more information!
Enter now for your chance to win!
Entries are unlimited.
PointsandPrizes.com Keyword: NATUREBOX worth 100 points good through 8/26/12.