Got mustache envy?
Save yourself the embarassment of sticky fake mustaches falling off into your drinks!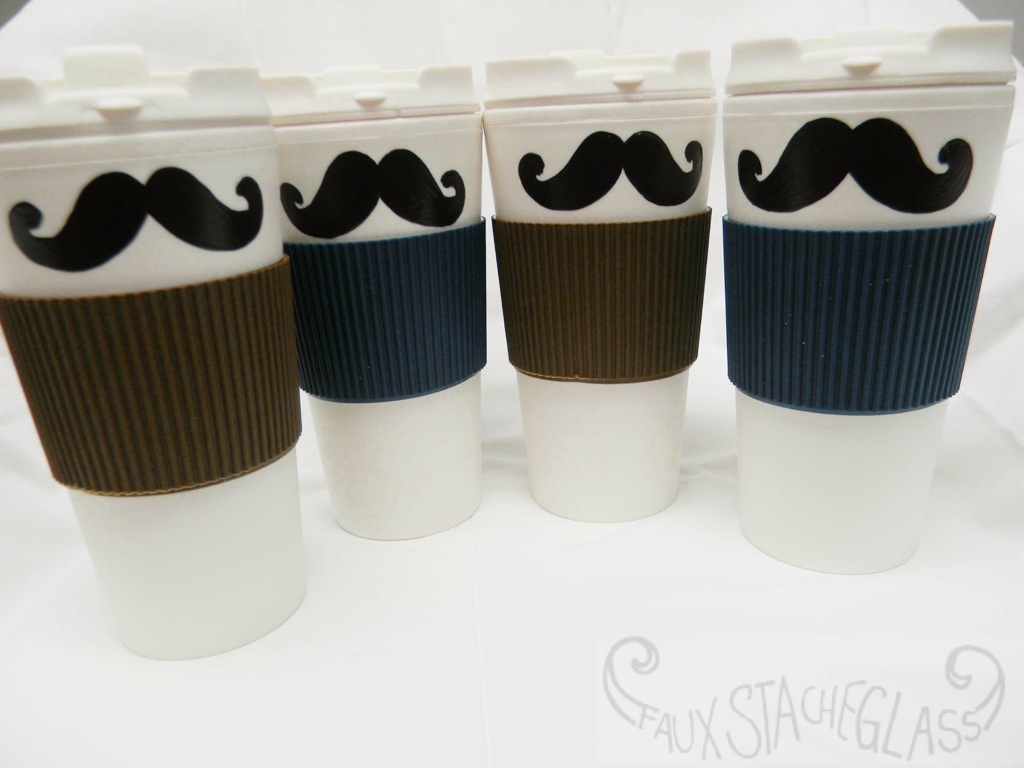 Nicole's Faux Stache Glasses has got your upper lip covered! Faux Stache Glasses are available for any of your favorite glassware, tumblers, mugs and more. Whether it is a mustache party, drinks with friends, or on the go, these glasses are always  a hit and create incredible photo opportunities. These fun gifts are great for birthdays, weddings and any holiday!
These 16 oz. plastic travel mugs are made with permanent vinyl so they must be hand washed only! Nobody likes a wet stache anyway!
Enter to win the Faux Stache Glasses Giveaway!
Also check out Fauz Stache Glasses on Facebook! 
Entries are unlimited!