Anyone can shake it up
Pick your favorite cocktail and start the party with Cocktail Rx!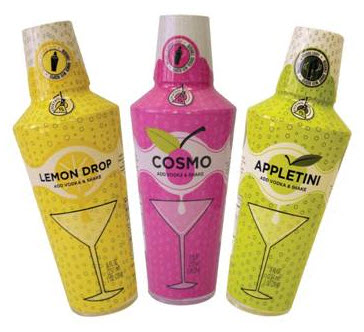 Cocktail Rx is a new line of stylish cocktail mixers offering an array of entertaining flavors perfect for all kinds of festivities. Cocktail Rx is very easy-to-use as it is equipped with all necessary ingredients to create eight servings of the perfect cocktail, only require ice and a spirit of choice. 
Each Cocktail Rx shaker includes a fun and easy to use reusable shaker, cocktail flavor for two full shaker rounds (8 cocktails) and rimming sugar. Shakers are dishwasher safe and fully recyclable.
Enter now for your chance to win!
Entries are unlimited.