A patriotic candy explosion
These bottle rockets made of candy are a kid-friendly, edible craft that will be a BLAST this Fourth of July.
Taste the explosion on July Fourth with these candy bottle rockets. Just fill drinking straws with Pop Rocks, stack patriotic-colored Life Savers and add some cone-shaped Airhead candies on top. KABOOM! A clever treat that's fun and sweet to eat.
Candy poppin' bottle rockets for the Fourth of July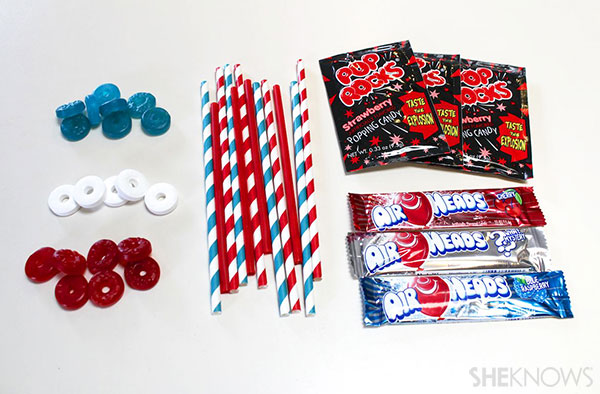 Ingredients/Supplies:
Red, white or blue straws (Make sure they're big enough to fill with Pop Rocks and that the holes of your Life Savers fit snugly around the straws.)
Pop Rocks
Red, white and blue Life Savers (Gummies or regular)
Red and blue Airhead candies
Directions:
Cut Airhead candies into 2-1/2-inch strips and twist into cone shapes. Trim bottom edges even with a pair of scissors.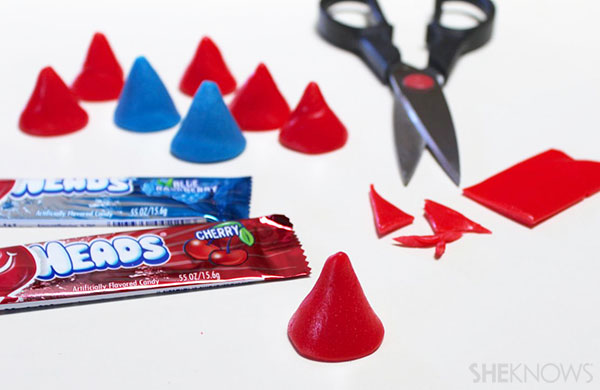 2
Fill straws with Pop Rocks
Poke small pieces of a Life Savers Gummies into the bottoms of the straws to keep the Pop Rocks from spilling out. Using a small funnel or paper cone, fill straws with Pop Rocks.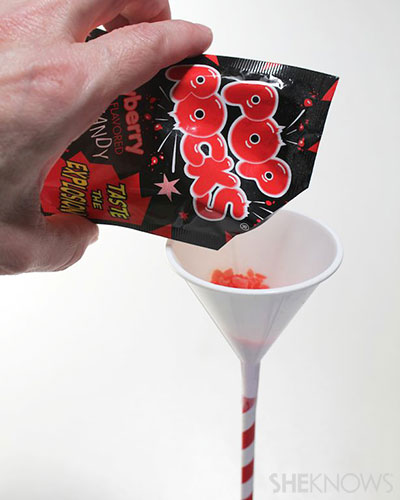 "Cork" the straw with a Life Savers Gummies so that the Pop Rocks don't spill out.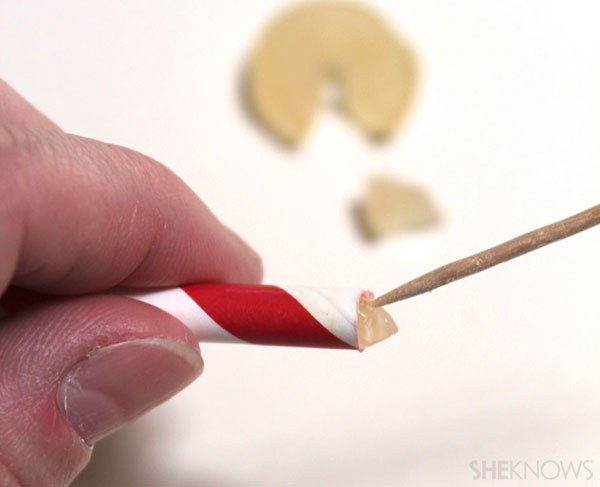 3
Thread Life Savers onto straw
Stack assorted red, white and blue Life Savers on straws. (I used red and blue Life Savers Gummies and white wintergreen Life Savers for mine.)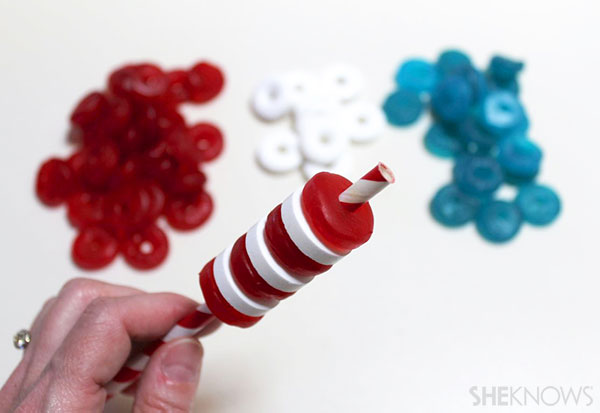 4
Add the finishing touch
Add cone-shaped Airhead candies on top, resting the cones on the tips of the straws.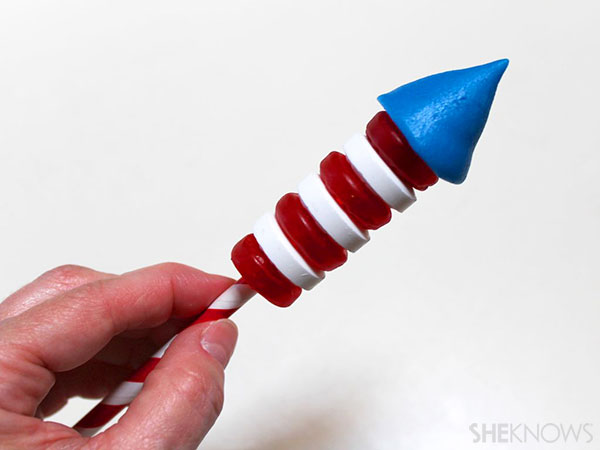 To display your candy bottle rockets, insert them into a small bucket or cup filled with sugar.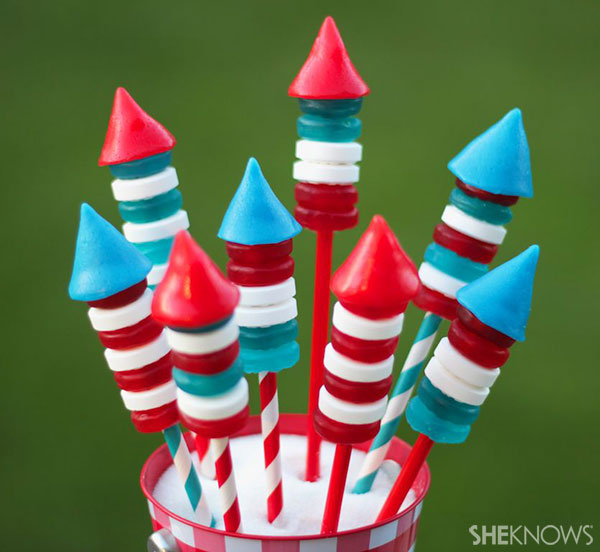 Also try these other fun patriotic dessert ideas: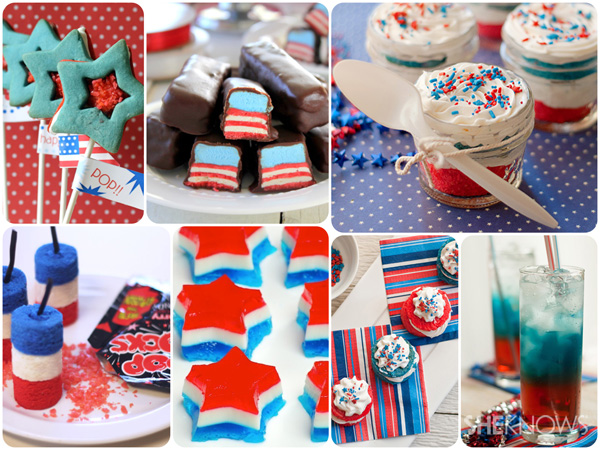 More Fourth of July meal ideas
Independence Day pancakes
Red potato salad with blue cheese
American flag lasagna